Jun 19, 2023
USA
Start-up Visa
Guide to the United States
Here Are the Most Popular U.S. Visa Options for Foreign Entrepreneurs
The U.S. offers a diverse range of visa options for talented individuals like you who are eager to establish and grow their businesses in the U.S. market.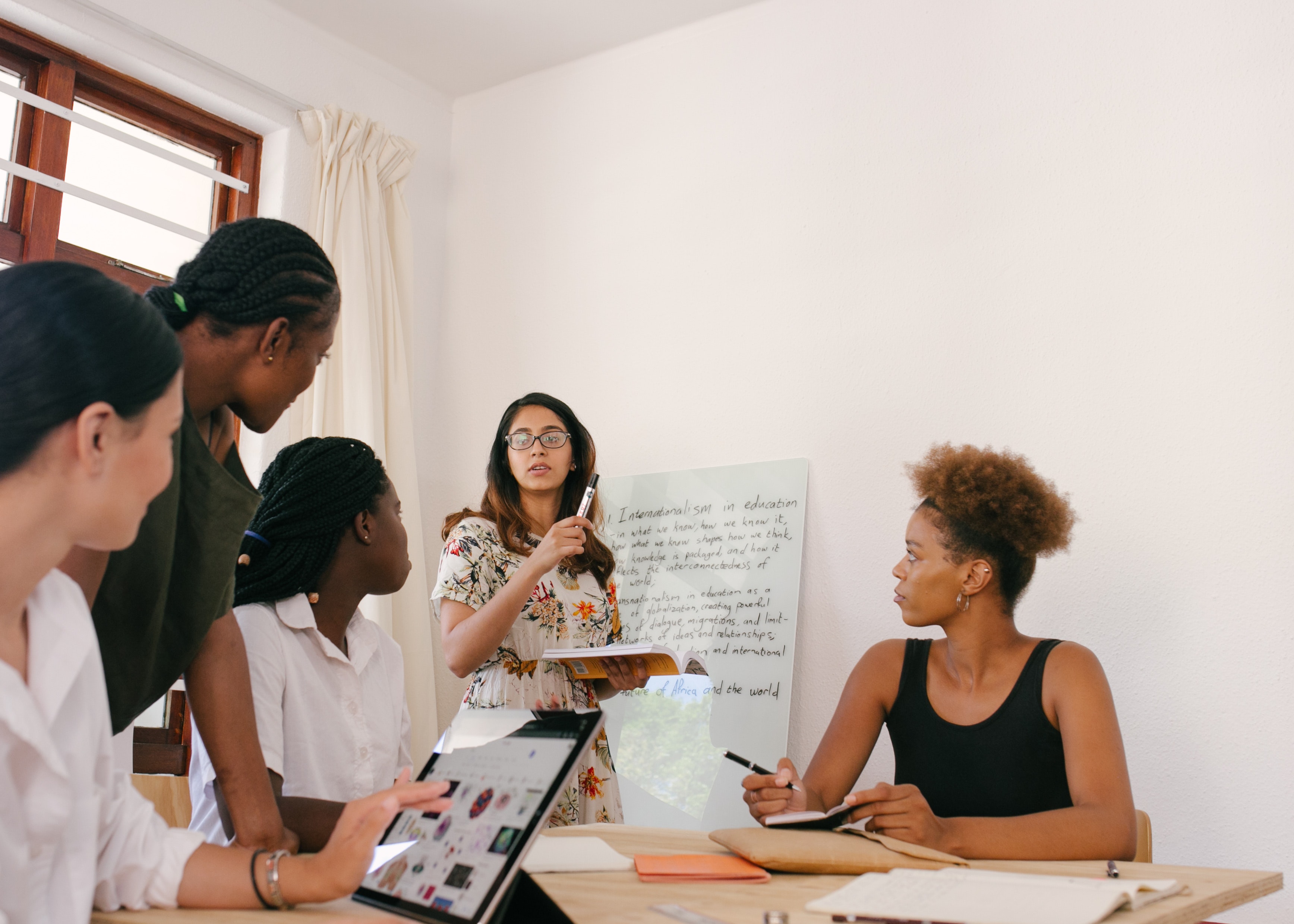 Are you an international entrepreneur with aspirations of launching a start-up in the U.S.? The U.S. offers a diverse range of visa options for talented individuals like you who are eager to establish and grow their businesses in the U.S. market. Whether you're looking for temporary work permits or a pathway to permanent residency, there are visa options available to suit your specific needs. In this article, we will explore different visa options for international start-up founders, providing insights into both temporary (nonimmigrant) visa categories and permanent (immigrant) visa categories. Understanding the distinctions between these visa types will help you make an informed decision about the best path to pursue in order to bring your entrepreneurial vision to life in the U.S. By delving into the various temporary and permanent visa options available for individuals like you, we aim to provide a comprehensive understanding of the opportunities and challenges that lie ahead as you embark on your entrepreneurial journey to the U.S. Whether you're seeking a temporary work permit or a permanent residency pathway, this article will equip you with the necessary knowledge to make informed decisions and take the necessary steps to turn your entrepreneurial dreams into reality.
Temporary Status and Work Visas
B1/B2 Visitor Visa

The B1/B2 visitor visa is a temporary visa that allows individuals to visit the U.S. for business or pleasure. Although the B1/B2 does not specifically cater to start-up founders, it can be a viable option for entrepreneurs exploring potential business opportunities, attending industry conferences, or meeting with potential investors and partners. While this visa is a great resource for travel and generating attention for your business, it's important to note that the B1/B2 visa does not allow for employment or actively running a business within the U.S. Generally, the B1/B2 stamping provided by the U.S. Consulate in your home country will provide you with a 10 year validity period on the visa. Difficulty Score: 2/10

L-1 Intracompany Transferee Visa

The L-1 Intracompany Transferee Visa is suitable for international entrepreneurs who have an existing business outside the U.S. and wish to expand their operations to the American market. This visa allows the transfer of executives, managers, or specialized knowledge employees from the foreign company to its U.S. subsidiary, branch, or affiliate. To qualify, the foreign entrepreneur must have a qualifying relationship with the U.S. entity, such as ownership, control, or a managerial position. The L-1 visa is designed for companies with an existing and established company already in the U.S. This visa allows applicants to set up new branches in the U.S. During the one-year initial stay, applicants can open their office and establish the company. The objective is to ensure that the company can support at least one executive within a year. Extensions can be obtained, with a maximum limit of seven years for executives and managers and five years for specialized knowledge employees. Difficulty Score: 6/10

O-1 Extraordinary Ability Visa

The O-1 Extraordinary Ability Visa is intended for individuals who possess extraordinary abilities in their respective fields, such as science, business, arts, or athletics. While this visa is not specifically tailored for start-up founders, entrepreneurs with exceptional achievements or recognized expertise may qualify if they can demonstrate their outstanding abilities. To be eligible for an O-1 visa, the applicant must provide substantial evidence of their extraordinary abilities, including awards, publications, patents, or media recognition. The O-1 visa is initially granted for up to three years, with extensions available in one-year increments. Difficulty Score: 9/10
E-2 Treaty Investor Visa The E-2 Treaty Investor Visa is specifically designed for entrepreneurs from countries that have a treaty of commerce and navigation with the U.S. To qualify, the applicant must make a substantial investment in a U.S.-based enterprise and have control or ownership of at least 50% of the business. While there is no minimum investment amount specified by law, it's generally recommended to invest a substantial sum that is sufficient to support the start-up's operations and demonstrate its viability. The E-2 visa initially grants a period of stay for up to five years, with the possibility of renewals as long as the business remains active and meets the visa requirements. Difficulty Score: 5/10

F-1 Optional Practical Training (OPT)

For international students who are already in the U.S. and who have completed their degree program, the F-1 Optional Practical Training (OPT) program provides an opportunity to gain practical work experience following graduation. As part of the OPT, international graduates can work for up to 12 months in their field of study. In certain cases, graduates with degrees in science, technology, engineering, or mathematics (STEM) may be eligible for an additional 24-month extension. During the OPT and STEM OPT periods, international graduates can explore entrepreneurial ventures and establish their own start-ups. It is important to remember that the OPT is a temporary program, and entrepreneurs will need to transition to another visa category, such as the categories listed below, to continue operating their businesses beyond the OPT duration. Difficulty Score: 3/10
Immigrant Visa (Green Card) Options
EB-1A Extraordinary Ability

The EB-1A category is an immigrant visa option for individuals with extraordinary ability in the sciences, arts, education, business, or athletics. As a start-up founder, if you can demonstrate sustained national or international acclaim and recognition in your field, you may qualify for this visa category. To meet the EB-1A criteria, you must provide evidence of your extraordinary achievements, such as receiving major awards, published articles about your work, serving as a judge of others' work, or evidence of your significant contributions to your field. Successful applicants in this category can self-petition and do not require an offer of employment or a labor certification. Difficulty Score: 10/10

EB-2 National Interest Waiver (NIW)

The EB-2 National Interest Waiver category is designed for individuals who have exceptional ability in the sciences, arts, or business, and whose work is in the national interest of the United States. As a start-up founder, if your business venture is considered to be in the national interest and you meet the requirements for exceptional ability, you may qualify for this visa category. To qualify for the EB-2 NIW, you must demonstrate exceptional ability through evidence of your professional achievements, recognition, and contributions to your field. Additionally, you must establish that your business endeavor will significantly benefit the U.S. economy, culture, health, education, or another relevant field. Similar to the EB-1A category, the EB-2 NIW does not require a job offer or labor certification. Learn more about what constitutes national interest for EB-2 NIW in

this blog.

EB-5 Immigrant Investor Program The EB-5 Immigrant Investor Program provides a direct path to a green card for international entrepreneurs who are willing to make a substantial investment in a new commercial enterprise in the U.S. By investing a minimum amount of capital, generally $1.8 million, or $900,000 if the investment is made in a targeted employment area (TEA), you can become eligible for a green card. To qualify, the investment must create or preserve at least 10 full-time jobs for qualifying U.S. workers within two years of your admission to the U.S. If the requirements are met, you, along with your spouse and unmarried children under 21, can obtain conditional green cards, which can later be converted into permanent residency. Difficulty Score: 9/10
Conclusion
As an international start-up founder, there are various visa options available to pursue entrepreneurial dreams in the U.S. Nonimmigrant visas offer temporary stays, while immigrant visas provide a pathway to permanent residency. Navigating the immigration system can be complex, so seeking guidance from an experienced immigration services provider is crucial. Your provider can assist you with staying updated on immigration laws and regulations that are important to you and your potential business. With careful planning, research, and professional support, international entrepreneurs can pursue their aspirations in the U.S. and contribute to its dynamic business landscape. Do you already know which work permit / PR you are going to apply for?

Start your application here

Want to know which option is best for you?

Check your eligibility here

Want to learn about Canadian visa and immigration options?

Read this blog

How to hire international employees in 5 steps?

Read this blog

How to pay international contractors?

Read this blog
Disclaimer: The information provided in this article is for educational purposes only and does not constitute legal advice. Immigration laws and regulations are subject to change, and each individual's circumstances may vary. It is recommended to consult with a qualified immigration attorney for personalized guidance and assistance regarding your specific situation.