Jun 19, 2023
Canada
Start-up Visa
Guide to Canada
Learn About the Top Canadian Immigration Options for Foreign Entrepreneurs
With fewer requirements and more application options, the Canadian immigration system enables people to concentrate on their startups without becoming entangled in the complexities of immigration processes.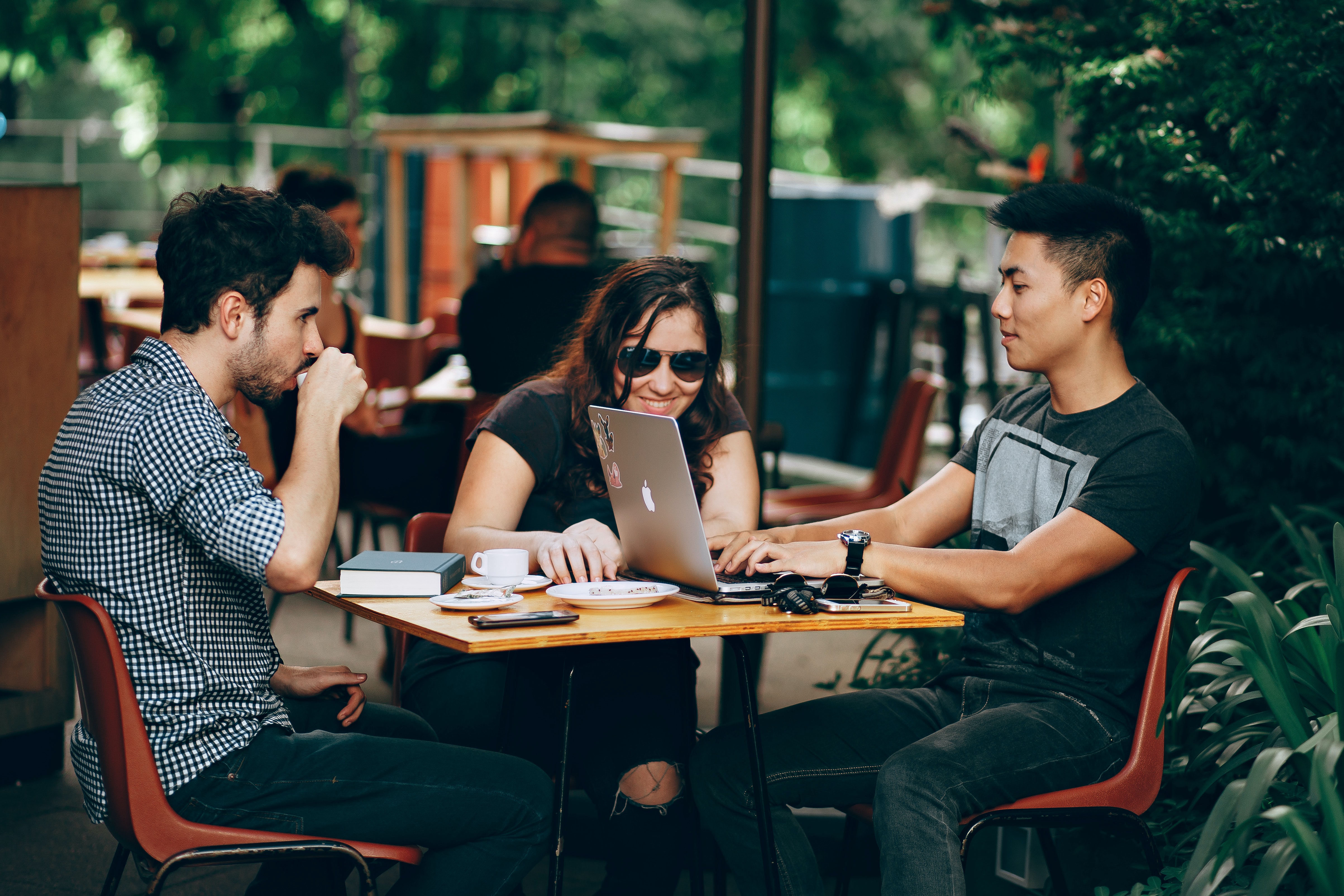 When it comes to global business expansion, Canada often goes unnoticed as an alternative to the United States. However, for tech entrepreneurs seeking scalability, Canada offers a less complicated path to growth. With fewer requirements and more application options, the Canadian immigration system enables them to concentrate on their startups without becoming entangled in the complexities of immigration processes. In this blog, we will go through the Canadian work permit and permanent residence (PR) application options for tech entrepreneurs.
Work Permit
Compared to PR, getting a work permit is usually much faster. This allows entrepreneurs to come to Canada first, stay for a longer period and start building their company. Let's compare the different options!
Work Permit for Start-up Visa

This work permit was specifically designed for tech entrepreneurs by the Canadian government in 2013. It's an optional work permit to be submitted along with the Start-up Visa (SUV), which is a PR application. Applicants need to receive support from a designated accelerator or investor group with basic English/French language ability and enough settlement funds. Difficulty Score: 6/10

Intra-company Transferee (ICT) Work Permit

The ICT work permit (also known as C62 work permit) is for entrepreneurs, senior managers and engineers being transferred from an established foreign company to a Canadian branch office. ICT is a great option with one of the highest approval rate and shortest processing time, if the company has a growing number of paying customers or sufficient cash to invest in a Canadian team. The ICT work permit generally requires much more documentations, but does not require any language test. There are also immigration options through federal and provincial programs after the applicant landed in Canada. Difficulty Score: 8/10

C11 Work Permit

The C11 work permit is very similar to the ICT. It is only for entrepreneurs and it doesn't require an established foreign company. With C11, the Canadian government aims to bring in entrepreneurs that are well-equipped to create a successful business in Canada. Applicants need to have a very detailed business plan and relevant experience in managing a business. There is no language requirements. Difficulty Score: 9/10

Labour Market Impact Assessment (LMIA) Work Permit

This is the most common Canadian work permit issued. Most foreign workers need their Canadian employer to get a positive LMIA result before getting a work permit. It does not have restrictions on the job title of the employee, but it is a two-step and usually longer process. It also requires the employer to try and recruit Canadians for the position for a minimum period using multiple recruitment methods. Difficulty Score: 7/10

Global Talent Stream (GTS) Work Permit

Global Talent Stream is actually a type of LMIA. The Canadian government created this permanent stream in 2017 to lower the bar and expedite the process when Canadian companies are hiring foreign engineers and product managers. This is a great work permit option for CTOs, software/web development and data analyst team members. Note that GTS work permit also has a two-step process, though the government processing time is very short.
Others There are other temporary residence options for tech entrepreneurs as well as their teams. Without diving into the details, here are a few examples: - Visitor visas for short-term business visits (< 6 months). - Francophone Work Permit for applicants with a Canadian job offer and are very fluent in French. - Trade-agreement Work Permits for applicants from a country that has a treaty with Canada, e.g., USA, Mexico, UK.
Permanent Residence
Start-up Visa (SUV) Program

Despite its name, the SUV Program is actually a PR application and not a visa. It is designed to attract tech entrepreneurs with innovative business ideas and allows up to five owners of a company to immigrate to Canada at the same time. Very basic/beginner-level language requirements, but currently has a long processing time. Difficulty Score: 6/10

Federal Skilled Worker (FSW)

The Federal Skilled Worker program is the most popular and quickest immigration application for skilled professionals overseas by the number of approvals. Applicants are scored and assessed based on factors such as their education, work experience, language proficiency, age, and adaptability. This is the quickest way to obtain PR for tech entrepreneurs, if they can reach a score of at least 470 in the Comprehensive Ranking System (CRS). Note that we didn't mention the Canadian Experience Class (CEC). Even though the application process is almost exactly the same for FSW and CEC, CEC requires work experience in Canada which cannot be self-employment. Therefore entrepreneurs do not qualify. Difficulty Score: 4/10
Provincial Nomination Programs (PNP) - Entrepreneurship Last but not least, the PNP - Entrepreneurship program is another immigration option for tech founders. They are administered by the Canadian provincial governments and typically require the applicant to submit a business plan for review first. If the business plan meets the government mandate / criteria, the entrepreneur will be asked to get a work permit to execute their business plan. After a couple of years, the government will review the business operation and provide PR status to those that have shown significant progress or achieved their business goals. PNP - Entrepreneurship program typically doesn't have any language requirements. Difficulty Score: 10/10
Conclusion
Canada offers a wide range of visa options for international start-up founders, making it an attractive destination for tech entrepreneurs looking to expand their businesses globally. It's important to carefully evaluate the requirements, time and other aspects of all of your options before you apply. Leveraging the knowledge of professionals may save you a lot of time and cost in your immigration journey. Do you already know which work permit / PR you are going to apply for?

Start your application here

Want to know which option is best for you?

Check your eligibility here

Want to learn about U.S. visa and immigration options?

Read this blog
Disclaimer: The information provided in this article is for educational purposes only and does not constitute legal advice. Immigration laws and regulations are subject to change, and each individual's circumstances may vary. It is recommended to consult with a qualified immigration attorney for personalized guidance and assistance regarding your specific situation.