May 19, 2023
Canada
Super News
The New Canadian Passport with Added Security Feature
Canada unveiled the new Canadian passport, featuring an extensive redesign encompassing cutting-edge security features and fresh artwork.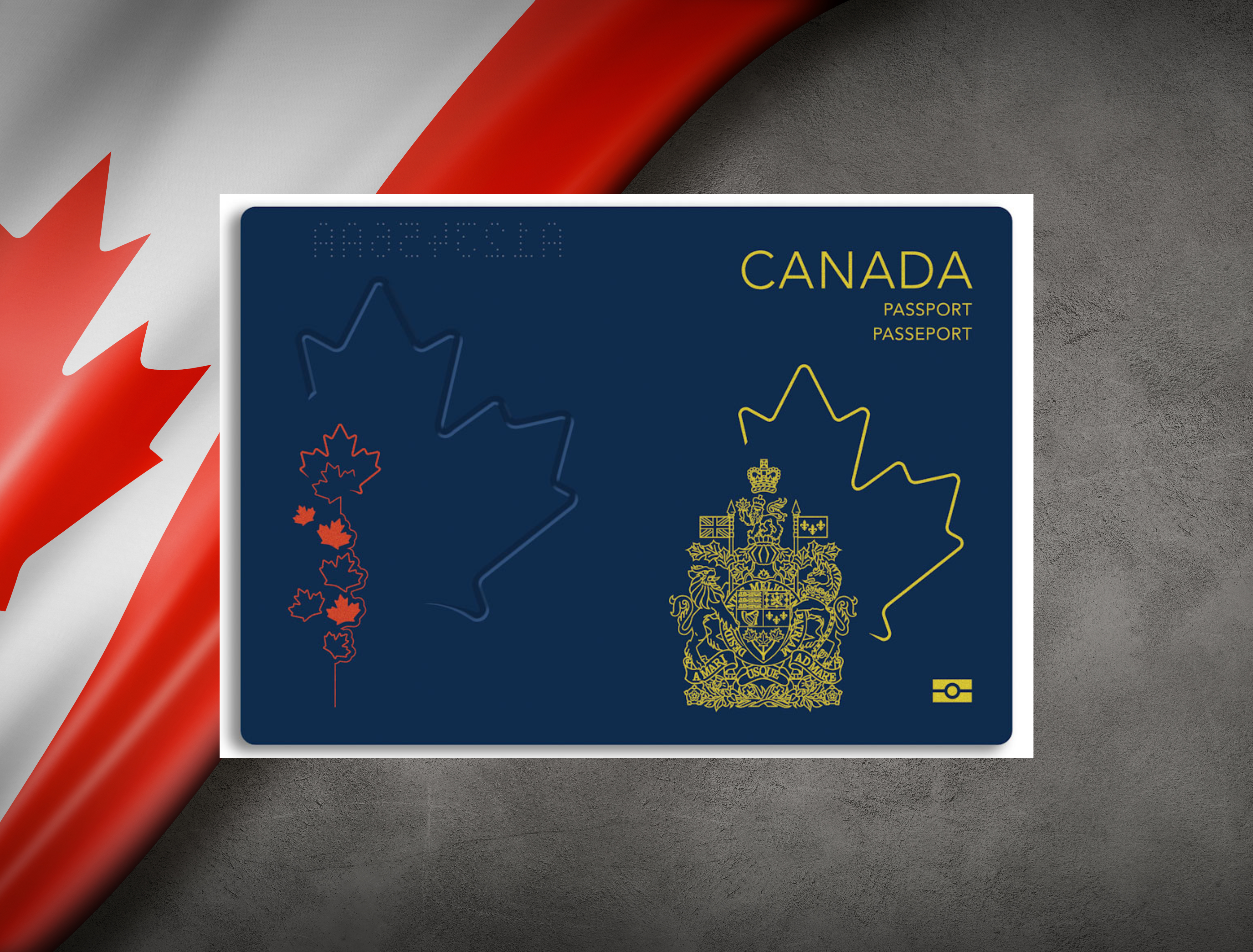 On May 10, 2023, Canada unveiled the new Canadian passport, featuring an extensive redesign encompassing cutting-edge security features and fresh artwork. Since 2013, the process of redesigning the passport has been underway. The government views this as a routine measure to combat counterfeiting and incorporate advanced security features in line with modern standards. For the new passport, Canada redesigned the cover, enhanced the visa pages to highlight the splendid natural beauty of Canada and incorporated captivating images of Canada's diverse populace, stunning landscapes, and remarkable wildlife that can only be seen under ultraviolet light.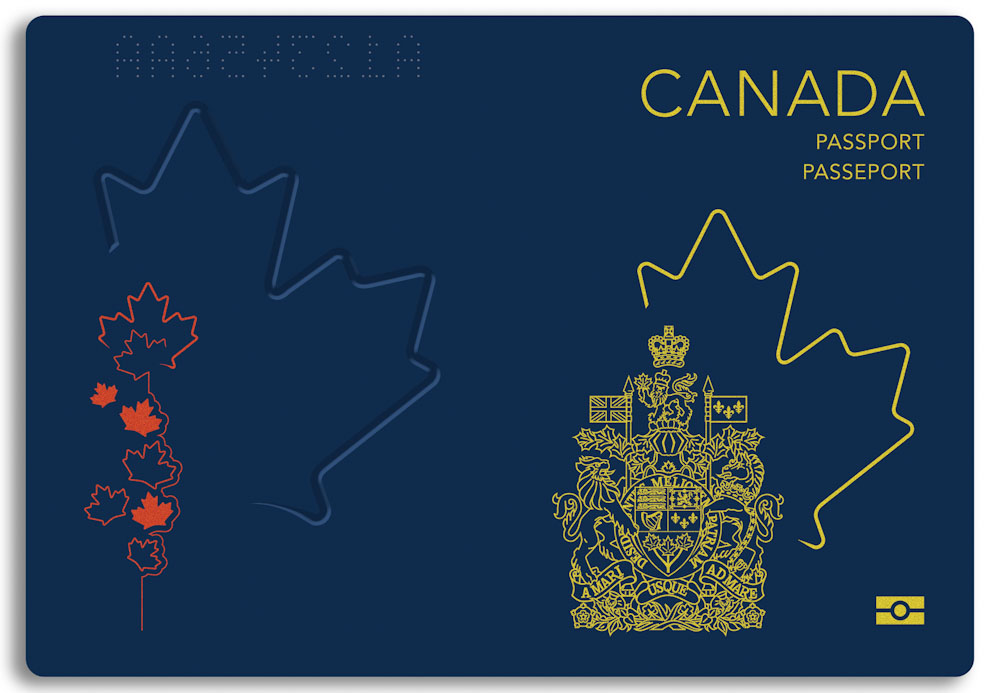 New features of Canada's new passport Canada has introduced several new features to enhance the security of the passport. These include an upgraded, tamper-proof data page, metallic foils in the form of a maple leaf on the covers and a debossed maple leaf on the back. Moreover, within the front cover, you will find colour-shifting ink shaped like a deer and snowflake and a visible passport chip and antenna on the opposite page. These additions serve the purpose of verifying the authenticity of your passport and safeguarding your information. The government also implemented advanced security features in the passport to ensure its integrity. One notable addition is a kinegram that exhibits colour changes and creates an illusion of movement when viewed from different angles. Furthermore, the same page features a photo of you and your date of birth that appears and disappears depending on the viewing angle. Additionally, they have upgraded the page containing your personal information by using polycarbonate material, which enhances durability and reduces the likelihood of water damage compared to previous versions. Moreover, your personal information is now laser-engraved onto the page, providing increased security compared to traditional ink printing methods.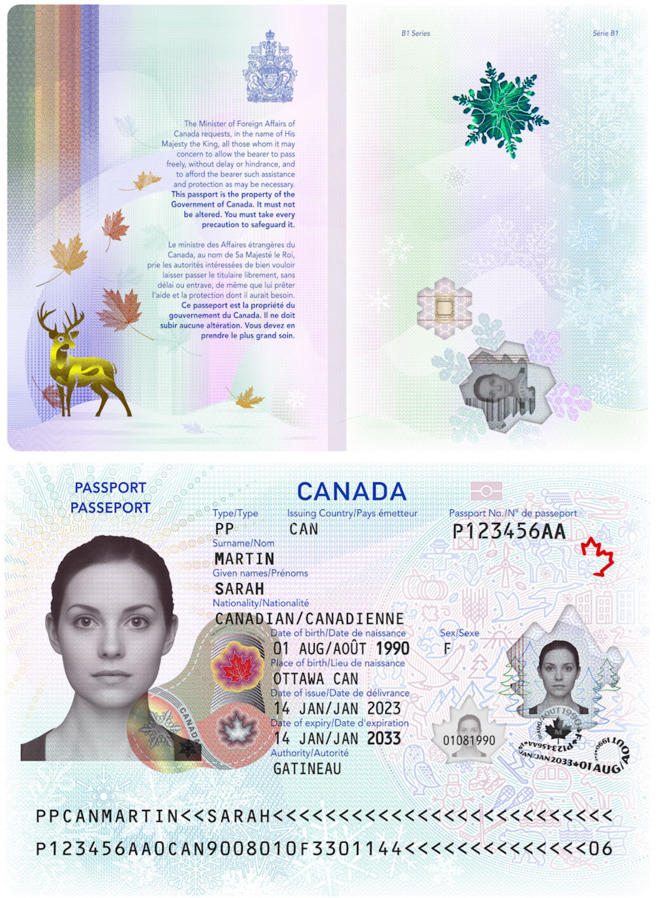 How to apply for a passport To obtain a Canadian passport, you are required to fulfill a passport application process. This involves submitting various documents alongside your application form. The necessary documents include
Proof of Canadian citizenship, such as a birth certificate or citizenship certificate.
Any valid Canadian passport or other relevant travel document issued to you.
A supporting document for your identity, such as a photocopy of an identification card.
Two identical passport photos, featuring the applicant's name, address, and the date when the photos were taken written on the back.
Furthermore, your application must include two references. These references should have known you for a minimum of two years and must not be family members. According to the Global Passport Ranking report, Canada shares the eighth position with Australia, Greece, Malta, and the Czech Republic. This ranking is based on the number of countries that citizens can visit without requiring a visa. The report assesses and compares passports based on their visa-free entry privileges. Individuals holding a Canadian passport enjoy visa-free access to 185 countries. Want to immigrate to Canada? Check your eligibility for Canadian visas with instant results.