Nov 6, 2023
Canada
Super News
Fewer Canadian immigration spots for human rights activists, LGBTQI+ refugees and other humanitarian applicants
Canada Immigration Levels Plan for 2024-2026 is out. This plan is published to detail the targeted number of permanent residents Canada aims to welcome across various immigration categories – including economic, family, and refugee/humanitarian classes – for the upcoming three-year period.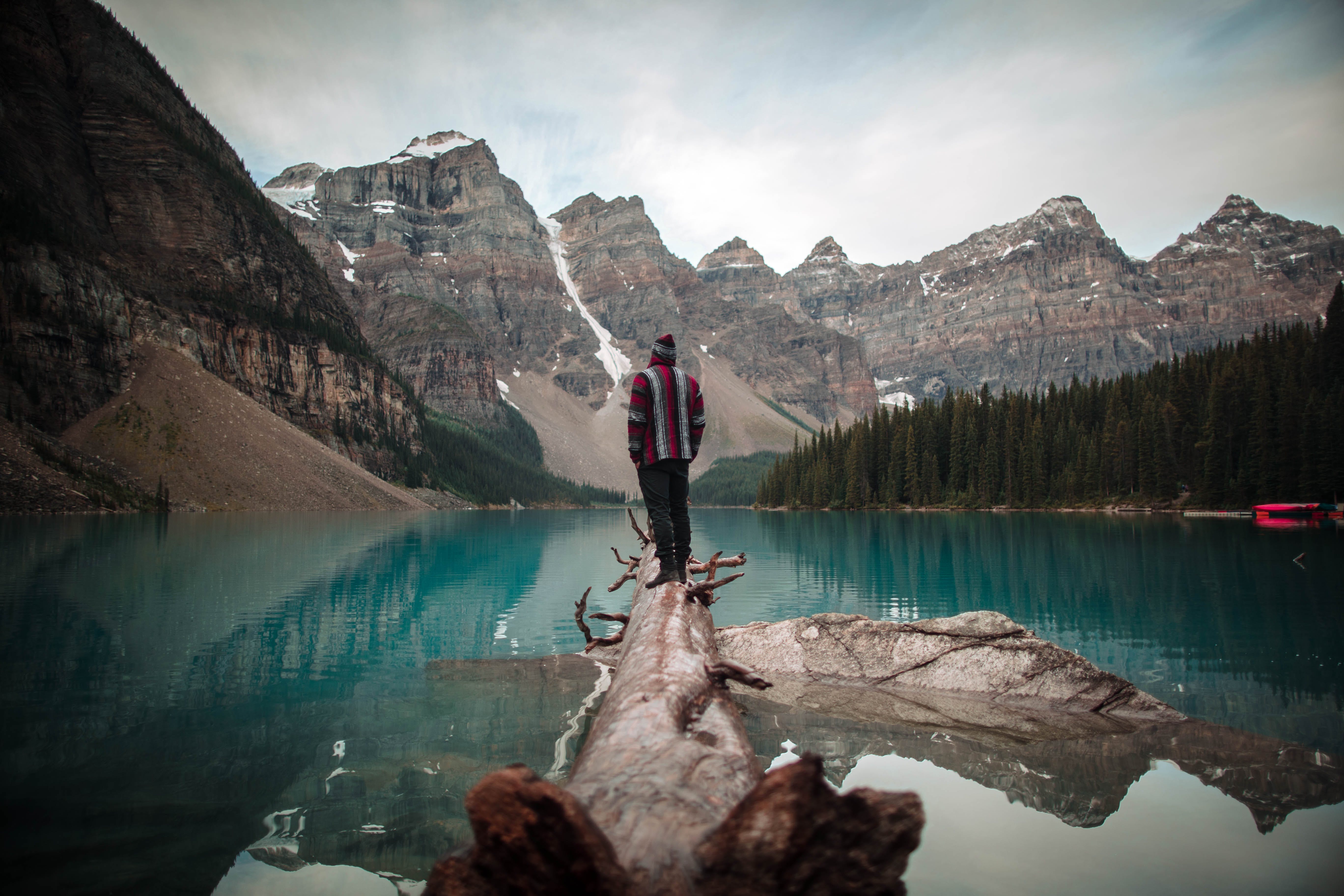 The Immigration, Refugees and Citizenship Canada (IRCC) has announced its Immigration Levels Plan for 2024-2026. The plan outlines the number of permanent residents Canada intends to admit, with targets set at 485,000 in 2024, 500,000 in 2025, and maintaining 500,000 in 2026. This strategy is designed to support economic expansion, family reunification, and address humanitarian needs while accommodating the recent surge in immigration. See the plan details: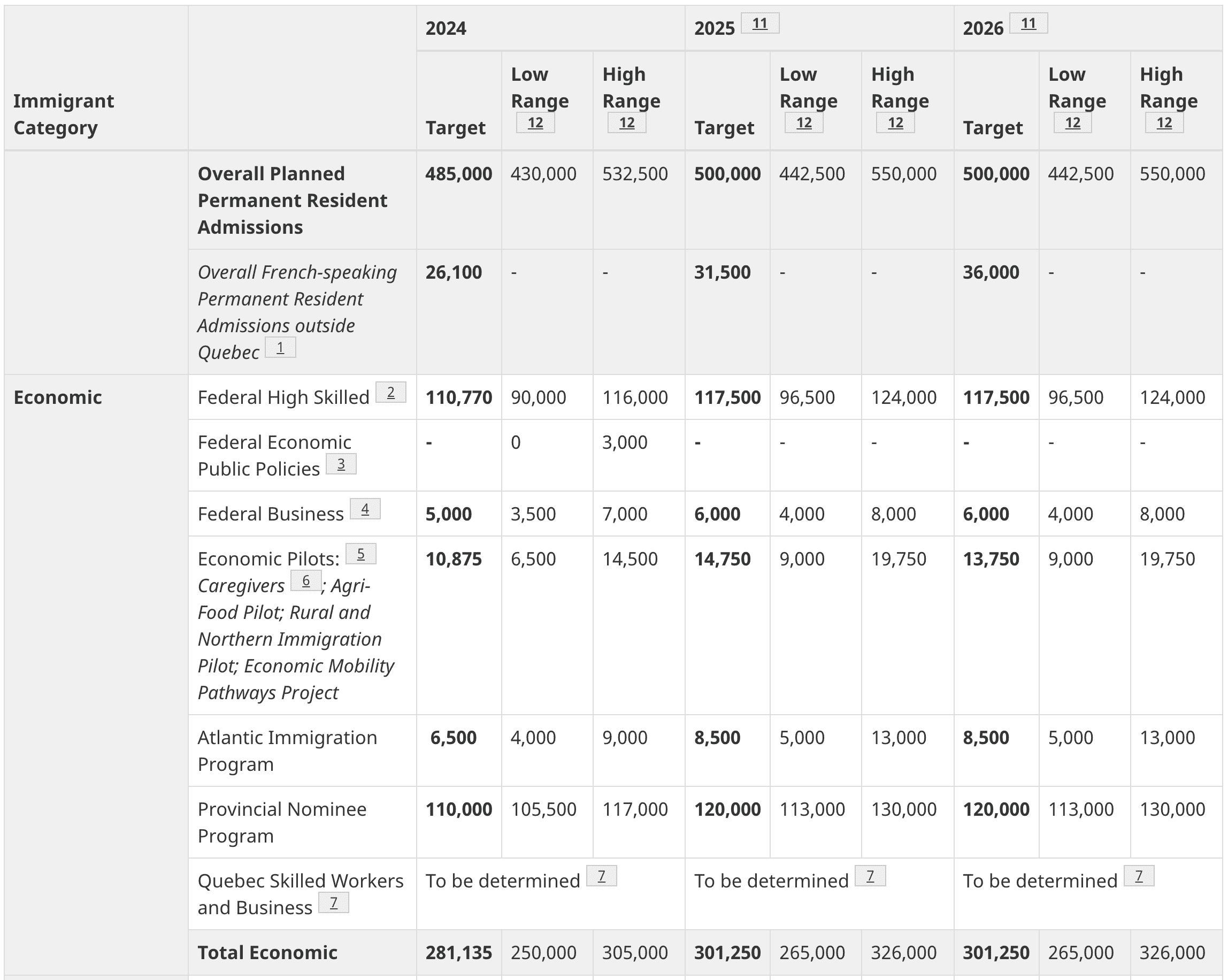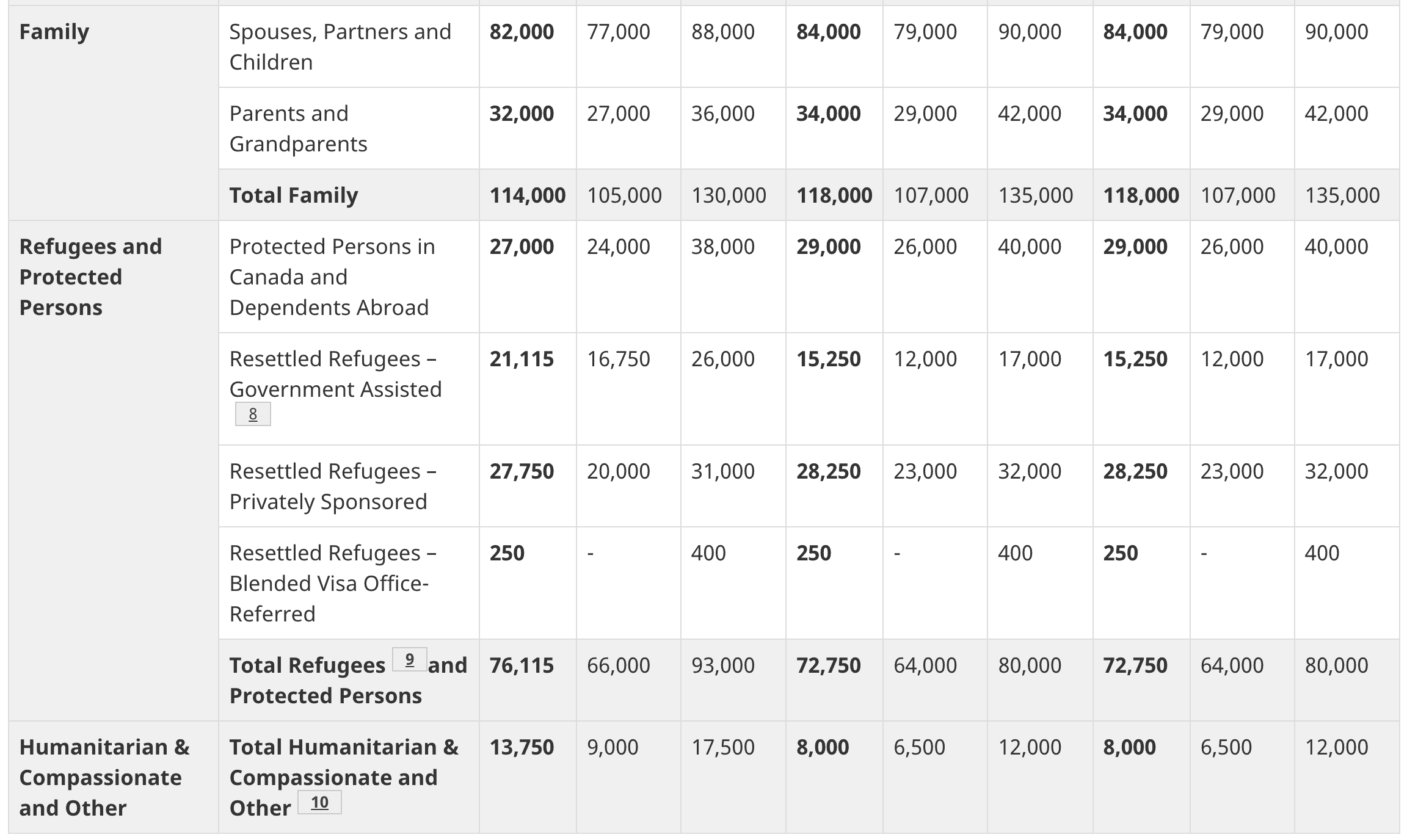 (Source: IRCC)
Highlights
Refugees and Protected Persons
The plan shows a 28% decrease from 21,115 to 15,250 a year in immigration spots available to human rights activists and LGBTQI+ refugees in the next three years. Additionally, we will also see a pretty significant 42% drop in immigration quota for other PR applicants with humanitarian reasons - this is usually families looking to reunite in Canada involving a Canadian child, an elderly person, or a person with physical or mental disabilities.
Federal Business
In the meantime, the quota for entrepreneurs (Federal Business) will grow by 20% during the same period. It's hard to guess why IRCC has made this move. It seems contradictory to what IRCC has boasted about, their tradition of welcoming persons in need of protection. Can it be because there weren't enough applicants for these humanitarian programs? It could be, but it doesn't explain why the quota for 2024 remains high while it is much lower for 2025 and 2026. I do wish IRCC could be more transparent. I hope they will provide their rationale and share more data in the future. Follow us on social media for more exciting updates coming your way.

Co-founder & Regulated Canadian Immigration Consultant (RCIC, R#707585)
Jie Chen