Oct 31, 2023
Canada
Study Permit
Super News
Canada Will Verify Acceptance Letters to Prevent Fraud
Canada is reinforcing its International Student Program, focusing on fraud prevention rather than limiting new student arrivals. A special task force is in place to evaluate affected students' cases, aiming to penalize fraudsters and protect deceived students.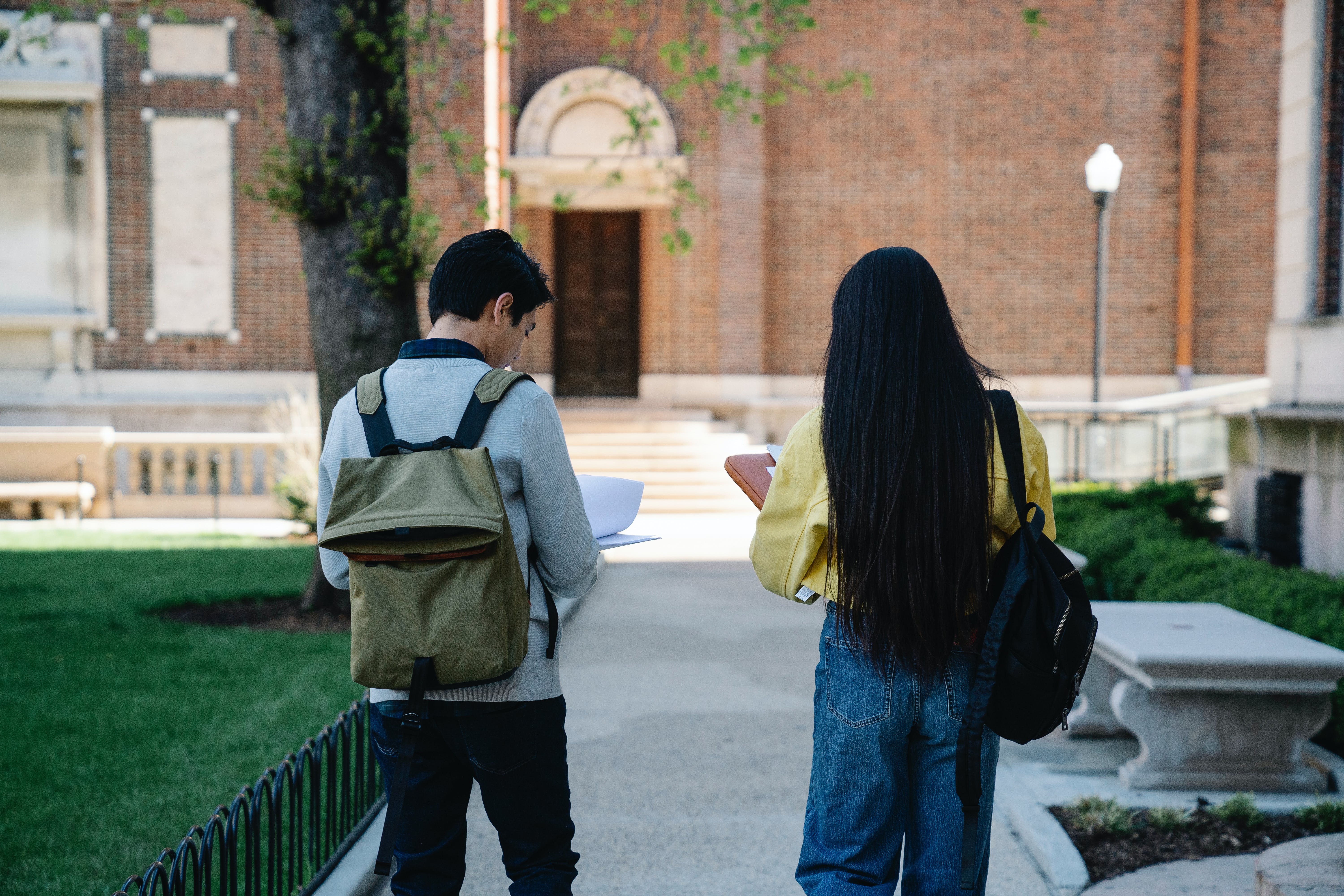 Last week, Canada has finally announced that they will now verify acceptance letters when evaluating study permits. This was in response to previous news covered by us about international students defrauded by "ghost consultants" in India providing them with fake acceptance letters. These students were issued study permits by the Immigration, Refugees and Citizenship Canada (IRCC) and only to find themselves without a school to attend after landing in Canada. As I said in May, this could be easily avoided if IRCC verifies the validity of the acceptance letters since it already regulates Canadian schools on international student admission.
What Happened
In June, CBSA charged Brijesh Mishra for defrauding 700 Indian international students. Mishra, head of Education Migration Services in Jalandhar, India, had supplied these students with fake admission letters from Canadian institutions. The deception came to light when these students, having finished their studies and gained work experience in Canada, applied for permanent residence. Mishra, who was found to be living illegally in Surrey, British Columbia, after his visa was revoked in 2019 for "ghost consulting", was arrested. Two of his company's co-directors were also detained in India. Subsequently, the Immigration Minister declared the formation of a special task force to scrutinize each affected student's case, aiming to separate the fraud victims from those who were complicit. Innocent students will be permitted to stay in Canada with a temporary resident permit. The IRCC is also coordinating with educational and governmental bodies to improve fraud detection mechanisms. IRCC has also put a temporary halt on deporting international students inadvertently caught up in a scam involving forged college acceptance letters.
New Changes
The Minister of Immigration, Refugees and Citizenship unveiled a series of initiatives designed to enhance Canada's International Student Program and safeguard legitimate students from fraudulent schemes on October 27. Key measures include:
From December 1, 2023, post-secondary designated learning institutions (DLIs) will be mandated to directly validate each applicant's acceptance letter with IRCC. This improved verification procedure is intended to shield prospective students from acceptance letter fraud, preventing issues similar to those encountered by some students earlier this year due to fraud probes. It will also guarantee that study permits are granted solely on the basis of legitimate acceptance letters. Joe's comments: This should have come out earlier. Visa refusal rates from markets like India has been high. Many visa officer cites concerns around document validity. With prior knowledge, IRCC has chosen not to act on it till just now.
By the fall semester of 2024, IRCC will introduce a "recognized institution" framework, benefiting post-secondary DLIs that uphold superior standards in terms of services, support, and student outcomes. Institutions adhering to these criteria will enjoy expedited processing of study permit applications for prospective attendees. Joe's comments: I also mentioned in May that these fraud cases are much less prevalent with Canadian universities, especially the most well-known ones. They did a better job in educating international students and put more effort into verifications and promotions of their official processes. Certain measures ensure students are informed about their admission application or have consented to it and should have been adopted by all the schools.
Over the upcoming months, IRCC plans to conduct a thorough evaluation of the Post-Graduation Work Permit Program criteria and initiate reforms to align it more closely with the demands of the Canadian labour market, and to support regional and Francophone immigration objectives. Joe's comments: IRCC should evalue their Temporary Foreign Worker Program (TFWP) and the issuance of fake Labour Market Impact Assessments (LMIAs) and paid-for job offers, instead of PGWP. In recent years, I have seen an uptick of "ghost consultants", immigration agencies and even licensed RCICs and lawyers selling arranged employment and fake job offers. This could be due to the many changes to Canada's permanent residence programs and the increase in requirements. These job offers paid for by the employees are used to obtain permanent residence. They have taken up much of Canada's annual immigration target, made it slower and more difficult for Canadian companies to fill their real labour shortage and increased the immigration requirements for the talents who are better qualified and that the country needs.
How to Avoid Fraud?
International students frequently find themselves targeted by fraudulent actors exploiting their vulnerability during transitional phases. In the illustrated scenario, students were ensnared by a "ghost consultant." This term refers to unlicensed immigration advisors masquerading as legitimate professionals. Upon receiving substantial fees from the students, these consultants cease all communication, absconding with the funds. Other prevalent fraudulent schemes include phishing, counterfeit job proposals, and housing fraud. While these scams may not always be immediately apparent, students can adopt protective measures by exercising extreme diligence in sharing personal information and actively ignoring unsolicited or dubious communications that solicit financial details or money. Applicants should always check if a consultant or an agency is licensed with CICC or any of the law societies of Canada before retaining them for visa or immigration services. SuperVisas' immigration consultants are licensed with CICC. If you need more information, sign up for an account and reach out to us. Follow us on social media for more exciting updates coming your way.

Co-founder & Regulated Canadian Immigration Consultant (RCIC, R#707585)
Jie Chen