Border Restrictions
Jul. 23, 2021
Canada to ease border measures for fully vaccinated tourists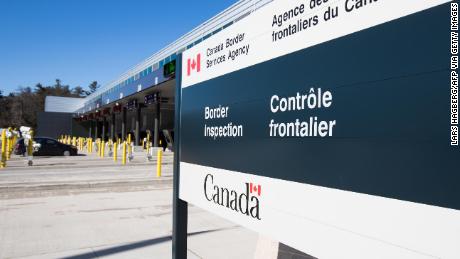 On July 19th, 2021, the Government of Canada announced easing of border measures for fully vaccinated travellers.
Beginning Aug. 9, 2021, fully vaccinated U.S. citizens and permanent residents (U.S. Green Card holders) will be allowed to enter Canada for non-essential travel. If the covid situation in Canada remains favorable, starting Sept. 7, the measures for fully vaccinated tourists from other countries may also be eased.
Travelers must submit proof of having received a Government of Canada authorized vaccine on ArriveCAN app or web portal; meet the pre-entry testing requirements; be asymptomatic upon arrival; and have a paper or digital copy of their vaccination documentation. Fully vaccinated travelers will not be compelled to quarantine but must present a suitable quarantine plan if quarantine is required.
The vaccine must have been received at least 14 days prior to entering Canada. Currently, Canada accepts vaccines manufactured by Pfizer-BioNTech, Moderna, AstraZeneca/COVISHIELD, and Janssen (Johnson & Johnson).
Quarantine Requirements 
Effective August 9, 2021, the requirement related to stay at an authorized hotel will be lifted. Unvaccinated children under 12 years of age and dependents of fully vaccinated travelers will not be required to quarantine.
COVID-19 Molecular Test 
Regardless of vaccination status, travelers must have a pre-entry COVID-19 molecular test result. Starting August 9, 2021, the government is making changes to the post arrival test strategy. Fully vaccinated travelers will be required to go for day 1 molecular test only if they are randomly selected for the test.
Temperature Screening Requirements 
Effective August 9, 2021 pre-board temperature screening requirements will be lifted on domestic flights and international departures. Necessary public health measures like wearing of masks at airports will still be maintained.
Additional Canadian Airports 
Currently, the airports accepting international commercial passenger flights are Montreal, Toronto, Calgary, and Vancouver. From August 9, 2021, international flights will be allowed to land at five additional airports. These additional airports are:
Halifax Stanfield International Airport; 
Québec City Jean Lesage International Airport; 
Ottawa Macdonald–Cartier International Airport; 
Winnipeg James Armstrong Richardson International Airport; and 
Edmonton International Airport.
For FAQs about visa and immigration programs in Canada, click here.
To speak to a customer support agent (Hours of Operation: 9AM-5PM EST), you can click on the Help on the bottom right of any page on our website.