Nov 16, 2022
Canada
Start-up Visa
Super Stories
Waterloo Accelerator Centre | The Story of Henrique and Ezok
SuperVisas partners with Waterloo Accelerator Centre to help the CEO of Ezok obtain a Canadian Start-up Visa.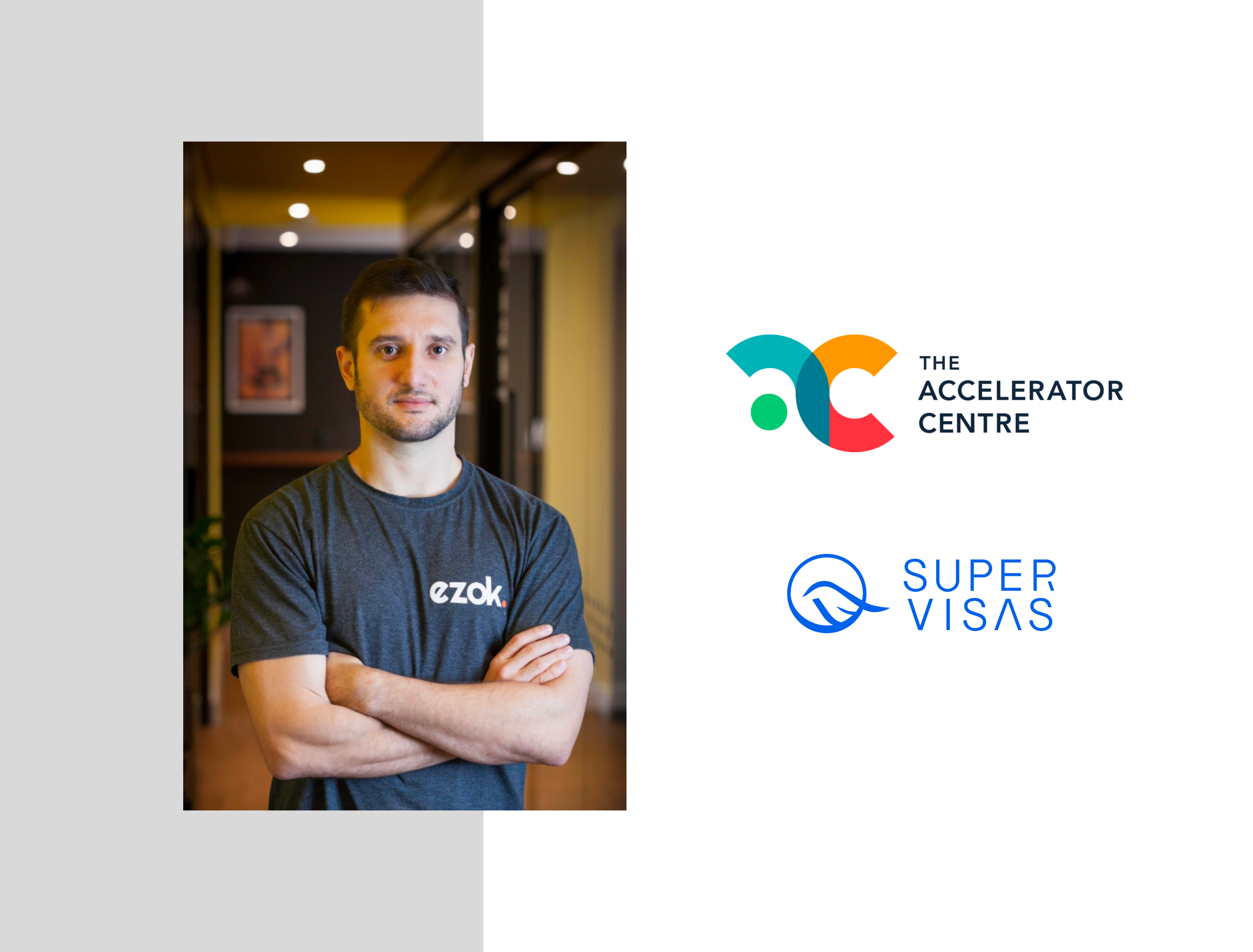 Henrique Bilbao is the founder and CEO of Ezok which he founded in 2020. With his experience in computer science, engineering, and data science, he wanted to create a high-impact technology company. "After realizing the lack of technology in the insurance industry," Henrique says, "we put our focus on developing the Brazilian market with the help of well-known brands. Then, our next target was the North American insurance market. In 2022, we decided to expand to Canada." Henrique chose to apply to the Accelerator Centre's AC:Incubate program to help him launch his business in Canada. They provide excellent services and guidance, but are also a designated organization for the Start-up VIsa program. "The Accelerator Centre recommended us to their immigration platform partner called SuperVisas," Henrique continues. "Working with SuperVisas was an excellent experience; their team is very professional and responsible, and the platform was easy to use. The whole visa application process was carefree! They also helped my family apply for visas, which was very successful." Now Henrique and his family are settled in Canada. Ezok is expanding into the North American market, focusing on insurance brokerages. Henrique still has lots of energy, and says, "In my spare time, I'm also pursuing a postgraduate degree in business intelligence at Conestoga College in Canada!" "We believe that community drives innovation. Bringing the best of the world to Waterloo is a big part of our strategy to build the #1 full-stack startup hub in the world. The collaboration between Ezok and SuperVisas is an outstanding example of the kind of startups-helping-startups partnerships that we want to foster at the AC. We're excited to see these collaborations play out and benefit founders and the innovation ecosystem," says AC CEO, Jay Krishnan.
Are you an entrepreneur looking to expand your business to Canada?
Click here to learn more about the Waterloo Accelerator Centre's Start-up Visa program Want to know what Canadian or U.S. visa you can apply for?
Sign up for an account and book a consultation call with one of our immigration experts