Jun 24, 2020
Canada
Team SuperVisas
The Perfect Canadian Immigration Tech CTO - Introducing SuperVisas' Co-Founder, Spencer Dobrik.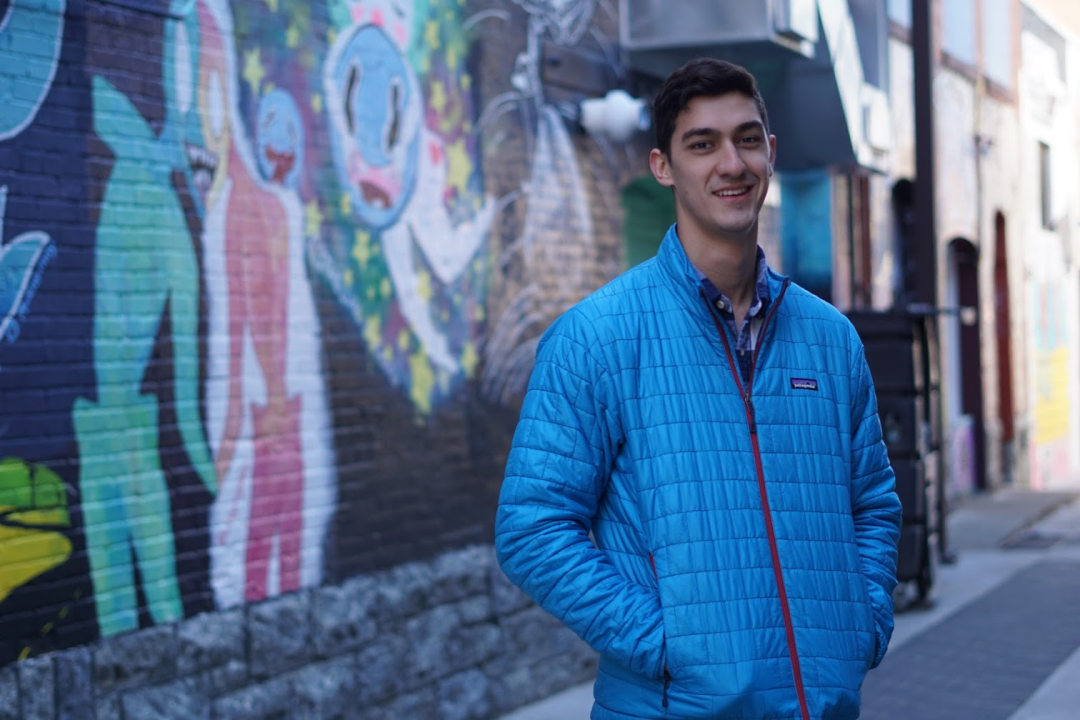 As immigration has continued to bolster the Canadian economy, even in the face of COVID-19, demand for immigration to Canada continues to rise. While the US continues to publicly limit and restrict future immigration, Canada's government is openly reminding the world that its arms are wide open. Whether it's students being able to start their studies abroad while remaining eligible for post-graduation work permits or publicly announcing that immigration is important to our country's continued growth, we're seeing demand for Canadian immigration go up and to the right.
This rise in demand means the need for easy and affordable immigration processing has gone up as well. And with our startup, SuperVisas, we focus on making Canadian immigration as easy and affordable as possible.
That's why we're so excited and lucky to have a brilliant, experienced young engineer join the SuperVisas family as our new Co-Founder and CTO. His name: Spencer Dobrik.
I wanted to share Spencer's back story, his journey moving around the world with family, his accomplishments and leadership as a talented engineer, competitive athlete, and as an overall great guy who we are excited to have at the head of our growth and development.
So let's dive in. Who is this Spencer Dobrik and what is he all about?
Growing up on three continents and almost becoming a basketball star
Growing up, Spencer's father works in the oil & gas industry, so Spencer's childhood was anything but ordinary. While he was born in Canada, Spencer actually jumped around the world with his family while he was a young boy - they lived in Indonesia, Venezuela and the US. For most, this would be a wild childhood adventure, but to Spencer this multicultural, global experience was the norm. In a way, moving from one country to another engrained the idea that immigration is not only normal, but necessary to seizing opportunities around the world.
As a young boy, Spencer was also an incredibly talented basketball player. He played competitive basketball in high school at a high level and was recruited by the University of Waterloo to play on their team. This was incredibly exciting for Spencer, who happily accepted the offer and was on his way to potential basketball stardome.
But then something happened that completely derailed his basketball dreams.
The coach who recruited Spencer and was the one who helped get Spencer into Waterloo, suddenly quit. One week Spencer had a coach who was rooting for him and was ready to turn him into a star player, and the next week, just like that, the coach, and Spencer's future career was all but gone.
Spencer still started at Waterloo, but because the new coach had a different offensive system in mind, he seemed to take somewhat less interest in him. Spencer ended up "red shirting" his first year, which means he was only able to play with his team during practice but not in any competitive games against other teams. Spencer soon realized that his basketball career wasn't going to turn out the way he had hoped.
Most people in this position would be devastated, but not Spencer. Yes he was upset, and soon after reluctantly dropped his basketball career, but he knew that he had big things in store for him one way or another. That's when he decided to focus all his energy and drive on what would become his next calling: leadership in engineering.
If it doesn't exist, build it - the engineer's mantra
At the University of Waterloo, Spencer was equally as passionate about politics and leadership as he was about engineering, ultimately bringing these two passions together. First, Spencer started in broader student government, which was a natural extension of his leadership skills as a top basketball player in high school. But as he got deeper into his engineering career at the university, he started focusing more on the engineering department.
Specifically, Spencer noticed something - he realized that software engineering majors didn't have a club, a society for them to be part of, to network and learn from. Some of the other engineering majors did, and while in the past software engineering students were part of those other groups, they weren't too enthusiastic about it since, well, it wasn't exactly for them.
Well, if it doesn't exist but there's demand for it, someone's got to build it. And that someone was Spencer Dobrik.
Spencer started the Software Engineering (SE) Society as a space for his fellow SE majors to network, learn and grow. Through the SE Society he worked with students on resume revisions, helped them get jobs, put on social events (which previously hadn't really been done for SE majors), and pushed for the creation of an alumni network of all the talented and successful University of Waterloo SE graduates, a lot of whom were working at top Canadian and US tech companies.
As the founder of the SE Society, Spencer was, perhaps unbeknownst to him, sharpening his leadership and people management skills. But he also started taking on projects that, on top of his studies and SE Society duties, were priming him to be the perfect CTO.
As part of his major, Spencer joined a student project in 2019 called Lukabox - it was a startup project focused on building an automated pillbox that helped individuals keep track of their pills. The idea was actually inspired by one of the student founders who was from Queen's University who wished he had a seamless, automated way to remind him when to take his pills. Plus, their team found that about a quarter of individuals admitted into senior living homes were admitted at least partly due to their families being worried about them taking their medication. So there was a need for Lukabox across the board.
Lukabox eventually started to pick up steam. It rebranded as TrakTab and went on to win multiple awards including the Norman Esch award, which got the company $10,000, an award through Baylis Medical, a GM Capstone Design award, a couple of awards from Queen's University, and was a finalist for the Concept by Velocity 5k pitch. This growth, which happened while Spencer was still a university student, meant that Spencer had to become a real startup founder seemingly overnight. He had to help build the software, learn about hardware, figure out how to source materials, research go-to-market strategies and so on.
At the end of his university career, Spencer decided not to continue working with TrakTab, but it's still going strong.
As we got to know Spencer and learn about his background and accomplishments, he started checking lots of boxes. Personal immigration and multicultural experience? Check. A deep understanding of software engineering? Check. Hustle and ability to figure things out? Check. 
The last check we really needed for our ideal CTO was someone who can manage people and growth too. Well, it turned out that Spencer had this covered too.
CTO don't just get technical, they get personal too
Spencer held several esteemed internships across multiple cities in the US, including New York City, San Francisco, Seattle, and at different types of companies, one of which was with Carrot, a digital health company working to help people quit smoking, and another with Microsoft, which is… well, you know Microsoft.
By working for different companies, Spencer saw what it means to work in different professional settings and also both at smaller as well as much larger organizations. For example, working at Microsoft showed Spencer how large organizations are run, which will be incredibly helpful when building and scaling a startup.
Also, at Microsoft, Spencer worked in a program manager capacity, which meant that he needed to connect non-technical teams with technical teams to help drive the products they were working on. As we build out SuperVisas, we have nonstop discussions with a variety of stakeholders, some technical, others not, to constantly make our product better and more effective. It's important for us to be able to work with non-technical stakeholders and understand their needs, wants and desires, and then translate that into technical specifications, product changes, upgrades and more for our technical team to take action on. Spencer brought this skill to the table.
Ok, so we're big fans of Spencer, and we wanted to share with you everything he's accomplished because we're really impressed.
But the question still remains: why Spencer and why now?
Strong co-founder share the same "Why" - here's what that means to us
What intrigued us about Spencer is his unique way of understanding the need for immigration. Specifically, immigration is actually really important to Canada at least in part because of the country's aging population, and through his pillbox tech startup experience, Spencer came to understand the realities of our aging population and what that means for the country. Part of how Canada is working to support the country's growing economy in light of this aging population is through immigration, and Spencer's acute understanding of this is key.
For SuperVisas, helping people come to Canada is our "Why." Spencer understood our Why from day one, and now it's his Why too.
We think the Canadian immigration process should be just as easy as filing your taxes with TurboTax. We're seeing the immigration technology industry slowly changing in the US - but Canada is lagging. We want SuperVisas to bring Canada ahead of the curve.
So what do we have in store with SuperVisas?
Well we're starting by automating work permits, study permits, permanent residency applications and a few other popular immigration processes. Eventually, we may want to expand to other countries, look at how to leverage artificial intelligence, and more. We want SuperVisas to be the future of immigration, and we're lucky to have Spencer Dobrik helping us get there.
If you want to learn more about how SuperVisas makes Canadian immigration easy, affordable and accessible, read about why we do what we do, or check out our website to learn more!