Jun 2, 2020
Canada
Team SuperVisas
SuperVisas Brings Technology To Canadian Immigration. Here's What We're All About.
We've built a platform to make visa applications more accessible and transparent. You can try it for yourself for free.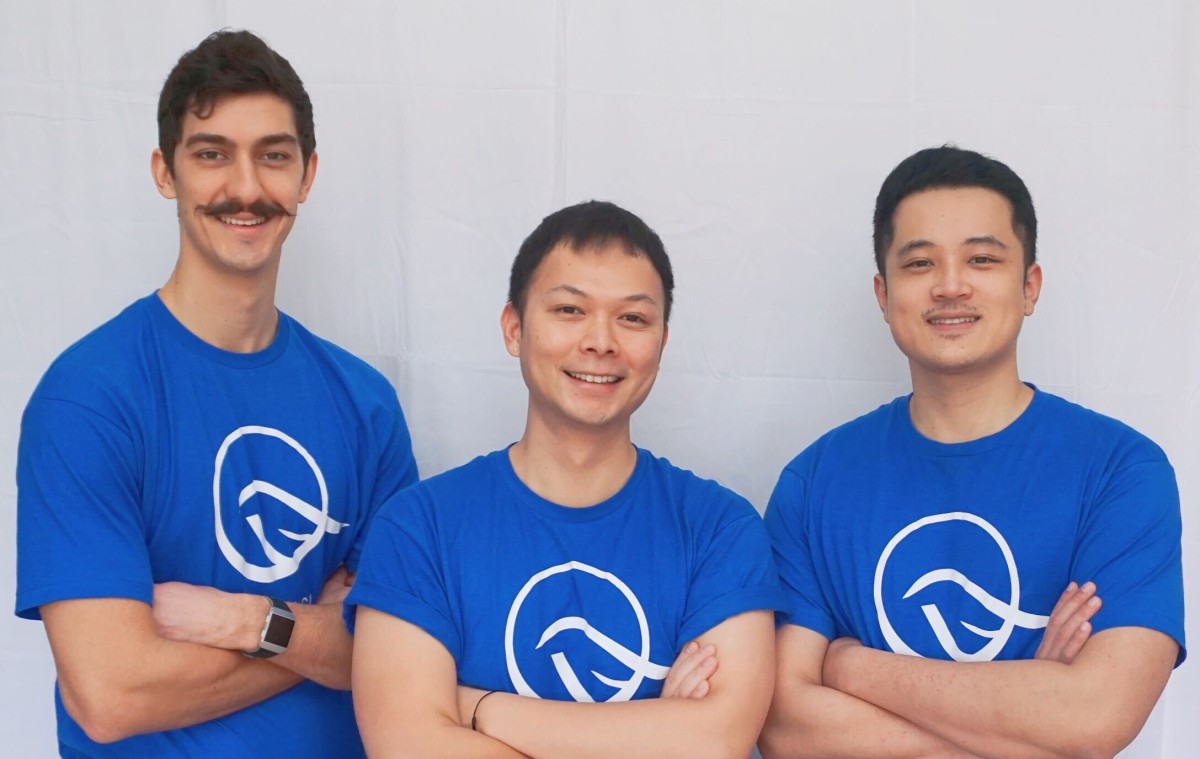 Canada's immigration system is one of the most welcoming in the world. According to Forbes, in 2019 alone, Canada welcomed 341,180 new immigrants, a 26% increase from 2015. Partly because of Canada's aging population and shrinking labor force, and partly because Canada's technology sector is booming, immigrants are more important to the expansion of Canada's economy than ever before.
And when you zoom out, the number of migrants around the world has continued to increase. According to the UN, "The growing number of international migrants has now reached 272 million," a jump to "3.5 per cent of the global population, compared to 2.8 per cent in the year 2000." The number of people moving around the world is staggering, and it's continuing to grow.
When we zoom back even, especially given the coronavirus pandemic, while countries like the US are seemingly using this crisis as pretext to tighten immigration, Canada has doubled down on the fact that Canada's future relies on more immigrants, both students and skilled workers alike.
Indeed, Canada's Immigration Minister Marco Mendicino said to the Canadian Press in mid-May, "Immigration is fundamentally about people coming together to build a stronger country, and that is an enduring value that I believe in, that I have faith in Canadians that they believe in, that we will see endure long after COVID-19 is behind us."
More recently, Immigration, Refugees and Citizenship Canada announced that, "international students… may begin their classes while outside Canada and may complete up to 50% of their program while outside Canada if they cannot travel to Canada sooner" and still be eligible for post-graduation work permit.
In other words immigration is here to stay in Canada, even in the face of, and perhaps even more so because of, the coronavirus pandemic.
But we need to make sure we have the systems and processes in place to help support all the people who want to learn about, apply for and ultimately come to Canada. And while the Canadian government's immigration website has a lot of information and resources on it, the immigration process itself can be confusing, frustrating, complicated and expensive.
So, I wanted to do something about it, and that's why I launched SuperVisas, a technology startup that's making Canadian visa applications simple, affordable and fast. 
Here's what we're all about.
SuperVisas was born from my experience as a Canadian immigrant and then working in immigration
SuperVisas came to be as a result of my own Canadian immigration experience, starting with moving to Canada when I was 18 to attend university, then working in the immigration industry for many years, and during that time going through the permanent residency and citizenship process myself. So I've gone through the entire immigration process myself, and I know that there can be bumps in the road along the way. Sometimes even dangerous potholes.
I experienced my first immigration challenge almost immediately after I arrived to Canada to study. You see, my family worked with an immigration expert in China throughout the college application process and that expert helped me get into a school that he assured me was a top Canadian educational institution. It was the fourth best in all of Vancouver, he told me.
Well, when I arrived in Vancouver, it turned out that there were only four universities in Vancouver in total! Luckily I was able to work through this issue and eventually was accepted into another university, this time in Toronto. But this was my introduction to Canadian immigration.
Then, during my studies, I had issues renewing my study permit and was just inches away from being unable to complete my studies and sent back home to China. Again, I was able to get through this, but in the process I had to take off two semesters, thereby pushing my graduation back an entire year. If I had better guidance along the way, I could have avoided this altogether.
The first job I got after graduation was at a small company aimed at helping Chinese students successfully come to Canada to study, settle down and eventually apply for permanent residency and citizenship. During that time, I learned that there were immigration consultants and even immigration lawyers who charged a lot of money but provided bad service, sometimes even giving misleading information. I could relate from personal experience.
After over four years at this company, I left to start my own immigration referral business that paired Chinese nationals with the very best immigation consultants - I had grown a fairly large network of immigration consultants by then. This referral company was doing pretty well too, and it was great to be able to provide people looking to come to Canada with top quality immigration services.
But this business wasn't scalable. Our consultants' processes were manual and they only had so many hours in the day, so effectively even they were limited in the work they could do. Ultimately, I knew that Canadian immigration needed an injection of technology.
And that's when SuperVisas was finally born.
Here's how SuperVisas works
Simply put, SuperVisas is proprietary software that breaks the Canadian immigration process down into three simple steps:
Applicant eligibility.

 Based on current Canadian immigration law and policy, SuperVisas asks a prospective user a series of questions that determine whether the applicant meets minimum criteria needed for a successful immigration application.

Document gathering. 

Applicants deemed minimally eligible are then able to easily upload required documentation into SuperVisas. These documents are then scanned and the appropriate immigration application is auto-filled with information from these documents. The user then inputs any other remaining information that's needed to complete their application.

Professional review. 

Finally, each application is reviewed by a top-tier immigration consultant. If there are any questions, the consultant connects with the applicant to work through it. If not, the application is officially submitted.
Not only does SuperVisas make the immigration application process incredibly easy for the applicant, it also enables our immigration consultants to be exponentially more efficient. Without technology, immigration consultants usually take weeks or even months to get all the right forms and information and go through manual back and forth. With SuperVisas, that process takes days.
Because of this speed, our consultants can do as many as 40 applications a month, whereas they usually get to about four during the same period of time. That's a 10X increase.
And with all this automation and efficiency comes reduced cost. Traditional immigration applications can cost anywhere from $2,000 CAD and $5,000 CAD, but with SuperVisas, we cut cost by at least 20%, charging just $1600 CAD for permanent residency and citizenship applications. We also help applicants get work, visit and study permits at a fraction of the price typical immigration consultants charge.
Ultimately, our goal is to enable more people to have better experiences coming to Canada, for less money, all while creating more business for immigration consultants at the same time. It's truly a win-win.
Canada's future is immigration and technology - we're doing both
We recognize that immigration is the future of Canada. This means more people will be coming to Canada to study, work and live. And we want to make SuperVisas the best and easiest way for them to do that.
We also recognize that SuperVisas itself is a technology startup. We recently had the honor of winning a pitch competition at Velocity, an incubator for early-stage, pre-seed tech startups. Since then we've been doubling down on our own product and team growth, and we're excited to be part of Canada's tech boom too - alongside Shopify, Clio and other incredible Canada-born tech startups.
Immigration and tech are Canada's future, and SuperVisas is part of that future - we're building exciting tech all while making immigration to Canada simple, affordable and successful.
Visit our website to learn more, and check your eligibility for Canadian immigration for free!