Owner-Operator LMIA Work Permit—One of the Best Canadian PR Option for Foreign Investor-Entrepreneur
The Owner/Operator LMIA is one of the few options in Canada for an investor-entrepreneur seeking to acquire or set up a business in Canada and work on it themselves.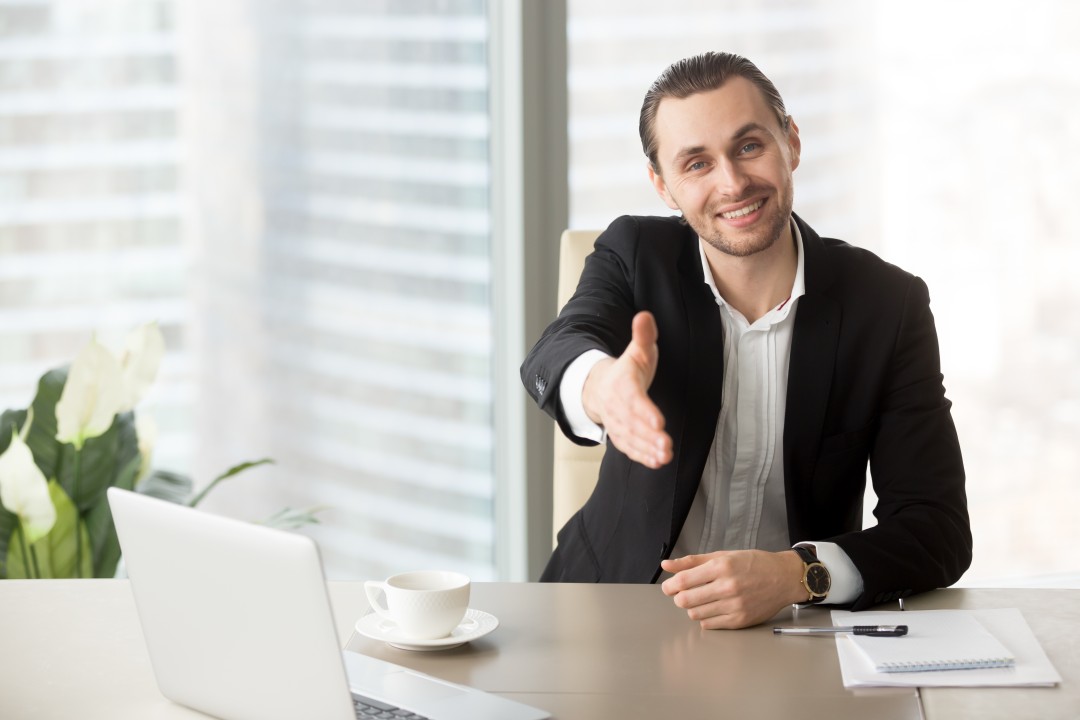 Unlike federal and provincial programs for skilled workers, there are very few options for an investor-entrepreneur seeking to acquire an existing business or to set up a new business in Canada.
This makes the owner-operator LMIA (Labor Market Impact Assessment) work permit route the simplest and easiest option for a foreign investor seeking a future in Canada.
Owner-Operator Work Permit Simplified
Own a business in Canada

Become its employee

Get a work permit to enter and work in Canada.

Apply for permanent residence as a skilled worker 
Overview of the Owner-Operator LMIA Work Permit 
The Owner-Operator LMIA route involves the following steps.
Acquire an existing Canadian business or set up a new business in Canada.

Appoint yourself as an employee of the business and get an approved LMIA for your position.

Apply for a work permit and live and work in Canada as an employee of your own business.

Apply for permanent residence through Express Entry or PNP. 
Qualifying as an Owner-Operator 
The Owner-Operator work permit is not a pure investment visa, which means merely investing in a Canadian business does not make you eligible to live and work in Canada. You must fulfill the following conditions and requirements to qualify for LMIA approval.  
You must have a controlling interest in the business, which means you must be the sole owner or majority shareholder with 50.1 percent shareholding or higher. 

You must actively participate in the management of the business. You must have strong business experience along with a good track record of creating successful businesses.

Your presence in Canada and participation in the Canadian business must either create/retain jobs for Canadians or result in transfer of skills or knowledge to Canadians.

You must submit a detailed business plan about the viability of the Canadian business and highlight how your experience and expertise will ensure proper execution of the plan in Canada.  
Owner-Operator LMIA Work Permit Process
Identifying the Business
The Owner-Operator process begins with deciding whether you want to setup a new business or buy an existing business in Canada.
The disruptive impact of the pandemic can help you acquire businesses with good potential at attractive valuations. Further, proving the viability of an existing business will be easier compared to a completely new venture. 
Finalizing Ownership Pattern
Once the business venture has been identified, it's time to finalize the ownership pattern. It is not compulsory for you to own 100 percent stake in the business. 
Owning partial stake will not impact LMIA approval provided you have majority stake in the business and your appointment as an employee cannot be terminated without your consent or agreement. 
Applying for LMIA
Now that you own a Canadian business, it's time to create the job position, apply for LMIA, and apply for a work permit so that you can enter, live, and work in Canada as an employee of your business. 
One advantage of the Owner-Operator LMIA route is that your business is exempt from advertising for your job position in Canada. 
Normally, LMIA rules require Canadian firms to search for qualified Canadian workers before hiring a foreign worker under the Temporary Foreign Worker Program (TFWP). This requirement is waived since you are going to work for your own Canadian business. 
Apart from business ownership and control, LMIA approval will depend on other factors like-
Extent of active role of other stakeholders

Whether the business is profitable enough to pay your salary without additional capital infusion, and 

Your responsibilities and duties as the owner-operator of the venture. 

Proficiency in English and/or French. Ideally, a score of CLB 5 or higher will avoid complications in LMIA approval.
Work Permit Application
With an approved LMIA in hand, you can now apply for a work permit under the TFWP just like any other skilled worker seeking entry into Canada.
With a work permit in hand, you can now plan for permanent residence in Canada by applying through Express Entry or through any skilled worker stream of a Provincial Nomination Program. 
Government Fees
LMIA Processing Fee - CAN$ 1000
Work Permit Fee - CAN$ 155
Biometrics Fee (If Applicable) - CAN$ 85
Advantages of the Owner-Operator LMIA Route 
There is no Federal immigration program in Canada designed specifically for foreign investor-entrepreneurs. The Federal Startup Visa is restricted to, as the name suggests, startups while the Self-Employed program focuses on athletes and cultural performers.  
The owner-operator route allows you to invest in Canadian businesses, actively participate in its management, and qualify for Canadian permanent residence through your business investment/ownership.
Various provinces have created Entrepreneur streams in their PNPs, but these two-step programs will tie you down to a single province, impose minimum investment and net-worth requirements, and are not as simple and fast as the work permit-Express Entry route to Canadian PR.
How Can SuperVisas Help?
Unlike other immigration options, the owner-operator route is a complex route combining entrepreneur, investor, and skilled worker immigration options. This means choosing the right immigration intermediary is an extremely important decision. . 
Are you eligible to apply for a work permit to Canada? Will you be eligible for skilled worker immigration through Express Entry or a PNP in the future? Normally, an entrepreneur wouldn't have to bother about eligibility as a skilled worker. 
But, the owner-operator route is different, which is why SuperVisas automated and free eligibility checks can help you instantly determine whether this is the right Canadian immigration route for you. 
Instant eligibility assessment apart, SuperVisas boasts of 98 percent approval rates for all its immigration applications and charges less than half the service fee charged by traditional immigration consulting firms. 
Further, all our applications, including owner-operator work permit applications, are reviewed by Regulated Canadian Immigration Consultants. And, we offer a 50 percent refund, subject to conditions, if your application is refused despite our positive assessment. 
Buy a business in Canada? At what valuations? Total buyout or a partnership with the existing owner? Post-Covid-19 business prospects? Or perhaps a new business? And what formalities does that involve?
When to file the LMIA application? An unnamed or named LMIA? Employer-specific or open? High-skilled or low-wage position? Assessing work permit eligibility? Post-approval process?
Whether you are applying on our own or are an immigration agency representing a client, SuperVisas is equipped to serve as your one-stop resource for all investment and immigration decisions, procedures, and processes in Canada. 
To check your eligibility or for partnership enquiries with SuperVisas, please visit: www.supervisas.com