Aug 21, 2023
Canada
Guide to Canada
Introducing CIBC's Simplii Financial - A Better Banking Experience for Newcomers
Explore CIBC's Simplii Financial, the digital banking arm of CIBC, tailored for international students and newcomers in Canada. Enjoy no-fee online banking, including a student deposit program and a GIC account to meet study permit needs.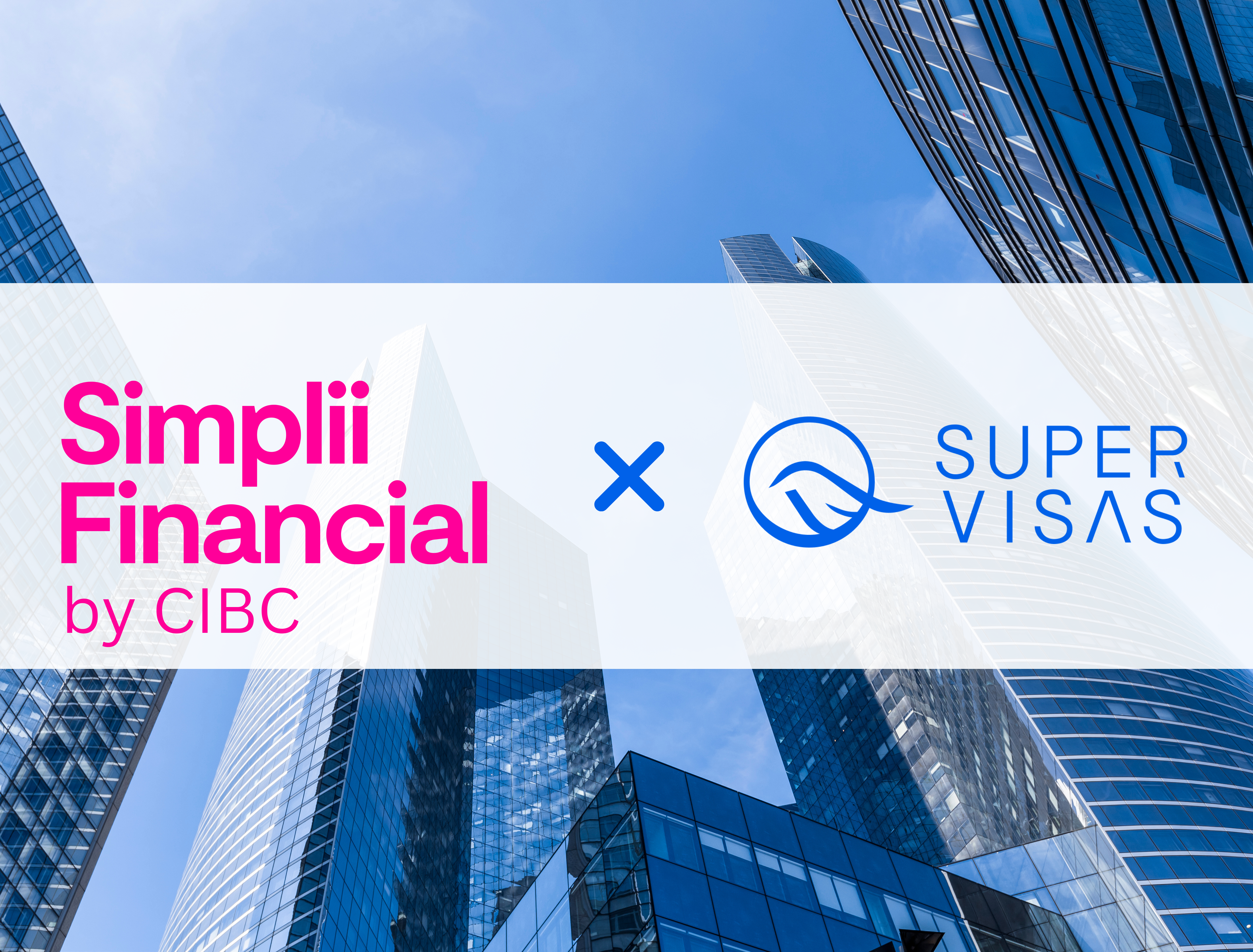 We would like to introduce CIBC's Simplii Financial to all the newcomers to help you build a good financial foundation in Canada.
About CIBC's Simplii Financial
Simplii Financial serves as the digital banking division of the Canadian Imperial Bank of Commerce (CIBC), operating as a Canadian direct bank. Its services include no-fee chequing and savings accounts, a VISA credit card, Guaranteed Investment Certificates (GICs), mortgages, and mutual funds. CIBC's Simplii Financial operates solely through its online banking portal and mobile app, allowing you to effortlessly manage your finances without the need to visit a physical branch.
Simplii Financial / CIBC Special Offerings for International Students and Newcomers
Many international students and newcomers told us that navigating the Canadian banking system and starting financial planning when starting a new life in Canada is challenging. Don't worry. Simplii Financial brings a range of tailored banking solutions designed specifically for international students and newcomers. From opening bank accounts to understanding various financial products and services, we are committed to guiding you through every step of the process. By offering personalized assistance, we will help you make informed decisions about your finances and build a strong financial foundation in Canada.
Simplii Financial International Student Deposit Program
Accelerate your transition to student life with Simplii Financial's deposit account. Apply for a student deposit account online. Enjoy the added advantage of daily banking without any service fees, allowing you to utilize your money for all your educational requirements hassle-free. For students considering the possibility of staying in Canada after graduation, having an established relationship with a financial institution like Simplii Financial can be very advantageous while applying for other types of Canadian visas.
Simplii Financial GIC Account
The no-fee GIC Program is designed specifically to assist international students in meeting the GIC requirements for a Student Direct Stream (SDS) study permit. With their GIC Program, you can easily fulfill the SDS program's GIC requirements. For more GIC details, you can visit Simplii Financial to learn more, such as GICrates, types of GIC, GIC returns and other CIBC GIC. SDS processing time is usually faster than the regular study permit processing time. When the eligibility requirements are satisfied, IRCC SDS typically processes within 20 calendar days.
Simplii Financial Newcomer (NCM) Account
Whether you're arriving for work or relocating, Simplii Financial's No Fee Chequing Account and Cash Back Visa Card are here to help you settle in smoothly. You can easily apply for these accounts online before or after your arrival as a Simplii newcomer.
Benefits* of the above Simplii Financial accounts:
No bank account fees.
All banking services are accessible through a mobile APP.
The fast online application can be done in 5-7 mins.
Free access to over 3,400 CIBC ATMs in Canada.
Support remittances to 130+ countries and regions worldwide, enjoying preferential exchange rates and zero handling fees.
Free high-interest rate current savings account (current interest rate: 5.25%).
A cashback credit card can be applied at the same time (International students can get approved for a $2,000 limit, and new immigrants can get a maximum of $10,000 limit).
*Terms & Conditions Apply, for more details please navigate to Simplii.com
The comparison of banking offerings in Canada (for newcomers)

Signing Up
When signing up for a Simplii Financial Account, enter the referral code "SuperVisas" as shown below to get these exclusive deals and a direct helpline with Simplii Financial's personal bankers.

Apply for the International Student Banking Offer (ISBO) here Apply for the New to Canada Banking Program here Want to join Simplii Financial? Create an account here Need an SDS study permit? Apply here