Mar 18, 2021
Canada
Intra-Company Transferee (ICT)
Intra Company Transfer (ICT) Work Permit — How to Immigrate to Canada if You Own a Company in Your Country?
Under the Intra-Company Transfer work permit, you can register your company's subsidiary in Canada and send your employees to work and manage the Canadian subsidiary.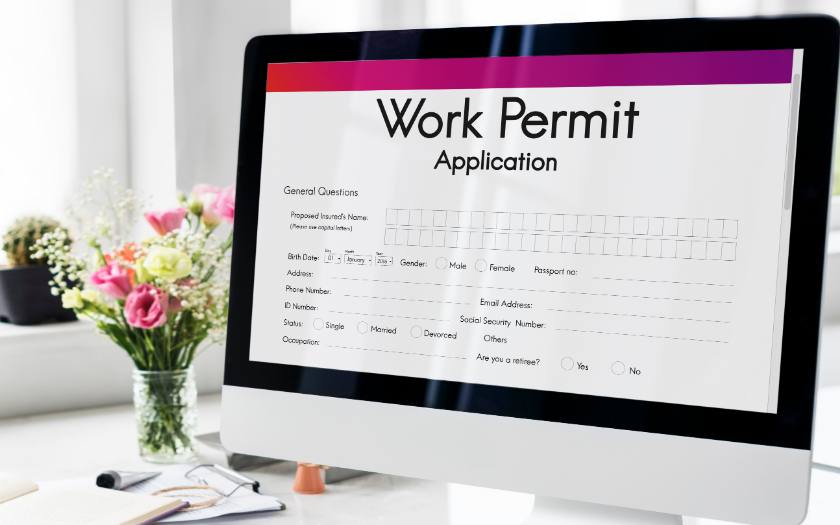 Immigration to Canada
Canada has a merit-centric immigration system with more than a hundred immigration programs at Federal as well as the provincial level. Each program has its own eligibility requirements related to educational qualification, work experience, language proficiency, age, financial resources, net worth, and even Canadian experience. 
Canada immigration programs are not restricted to skilled workers working as employees of a company or business. You can move and settle in Canada even if you own a company in your native country. 
Under the Intra-Company Transfer work permit, you can register your company's subsidiary in Canada and send your employees to work and manage the Canadian subsidiary. Eligible employees include those in executive or managerial positions in your company or a specialized knowledge worker like technical personnel. 
Eligibility requirements applicable to the parent company include:
The company must have been established for more than one year. 

It must have an operational business and a good reputation. 

The company's existence and performance must be backed by actual operating records.

It must have the ability and willingness to operate a subsidiary in Canada.
Incorporate a business in Canada
Barring British Columbia and the four Atlantic provinces, all Canadian provinces require the presence of at least a Canadian permanent resident or citizen as a director of the company that is being registered in Canada. 
If fulfilling this requirement is not feasible, then you can still register the company in either British Columbia or one of the four Atlantic Provinces. Then, you will have to appoint an agent to complete Extra-Provincial Registration formalities so that your Canadian subsidiary company can operate in other provinces of Canada.
Intra-Company Transferee
Once the Canadian subsidiary has been set up and registered, it is time for the applicant to apply for ICT (Intra-Company Transfer) work permit.
Features of ICT program include:
There is no maximum limit on the number of employees who can be transferred through ICT work permit.

Approval of the ICT application depends on the operational requirements in Canada as well as the operating conditions of the parent company in your country. 

The visa is first issued for a period of one to two years and can be renewed for up to seven years.
You can appoint yourself i.e. the owner of the company to manage the Canadian subsidiary and move to Canada. 
Case Study: Mr. Jin owned a sports goods store in Shenyang with a turnover of about RMB 500,000. With the need of purchasing Canadian ice hockey equipment, he registered a subsidiary in Canada. The subsidiary is responsible for the purchase of Canadian equipment for the Chinese parent company and to sell Chinese sports equipment in Canada. 
Mr. Jin is the only employee of the company and transferred himself to the Canadian subsidiary with an ICT work permit.
Canadian Work Permit
Like all other countries, Canada too has a system to prevent Canadian employers from replacing domestic workers with cheap foreign labor.
To hire a foreign worker, Canadian employers must:
Apply for Labor Market Impact Assessment (LMIA); 

Prove that there is no local talent available for the position by advertising for it within Canada for the prescribed period;  

Obtain LMIA approval. 
The foreign worker must submit the LMIA approval with his/her work permit application in order to get the work permit. 
LMIA Exemption
The biggest advantage of an ICT work permit application is that it is exempt from the LMIA requirement. 
Establishing a subsidiary in Canada will inevitably bring more business dealings in the country, more employment opportunities for Canadian workers, and more tax revenue for the provincial and federal government. 
Express Entry
The ICT is a work permit that allows the foreign worker to work in Canada for a temporary period of time. 
If the ICT employee wants to become a Canadian permanent resident, then he/she can work for one year in Canada and then apply under the Canada Experience Class (CEC) program of the Express Entry application system. 
On Feb 13, 2021, Canada conducted an Express Entry draw for CEC applicants and invited more than 27,000 candidates with a minimum CRS score of just 75 points. 
Canada actually has an ambitious target of admitting 1.23 million immigrants in the next three years. For 2021, the target is 401,000 immigrants followed by 411,000 in 2022, and 421,000 in 2023.
Canadian PNP
Federal immigration apart, ICT workers can also explore the PNP route to quickly qualify for permanent residence in Canada. 
A worker in the Express Entry pool with a CRS score of 300 points or more and who is already living and working in Alberta can qualify for Alberta provincial nomination program. This will result in a 600 point boost to the CRS score, which virtually guarantees an invitation to apply for permanent residence in the next Express Entry draw. 
The Skilled Workers in Manitoba stream is open to skilled workers who have completed at least six months of full-time employment in the province. 
Setting up a subsidiary in Alberta or Manitoba will enable the ICT worker to fulfill PNP requirements and qualify for nomination.  
Canadian Education
The ICT worker is permitted to bring his spouse and dependent family members to Canada. Their children will be entitled to facilities and amenities like free public education as well as health and medical treatment like other local citizens.
SuperVisas offers free and instant evaluation of your Canada immigration options. Just log in to supervisas.com, answer a few questions, and find out all programs for which you are eligible to apply. Your results will include federal immigration programs, as well as the various streams of different provincial nomination programs, academic programs, and study permit, work permit, as well as visitor visa applications.