Apr 14, 2022
Canada
Team SuperVisas
Super News
CRM for immigration business - streamline your clients' intake process with SuperVisas
SuperVisas has a new immigration/visa management platform, which will organize and simplify your immigration journey.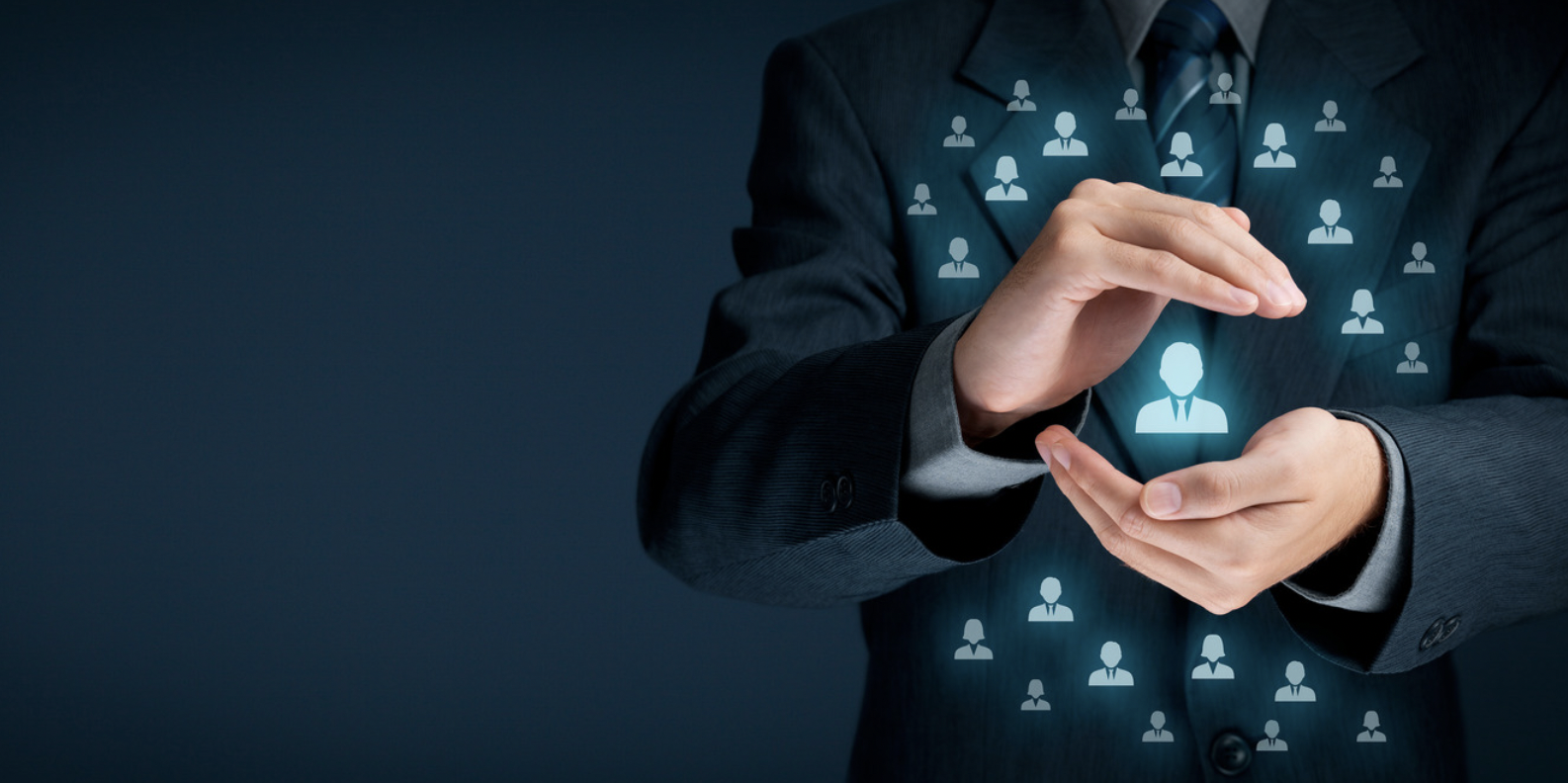 Introduce SuperVisas New Product – Prospector
This is a new immigration/visa management software from SuperVisas that allows you to manage your leads on the platform. Organize and simplify your immigration company's clients management. It allows SuperVisas' partners to send external eligibility checks for prospects to complete, convert leads into clients, and more.
Check out what our partner immigration agency says about the immigration software!
- Add the hyperlink on your website; once people click "Start Now", it will lead them to Spruce Visa's "Eligibility Check" form which is powered by SuperVisas.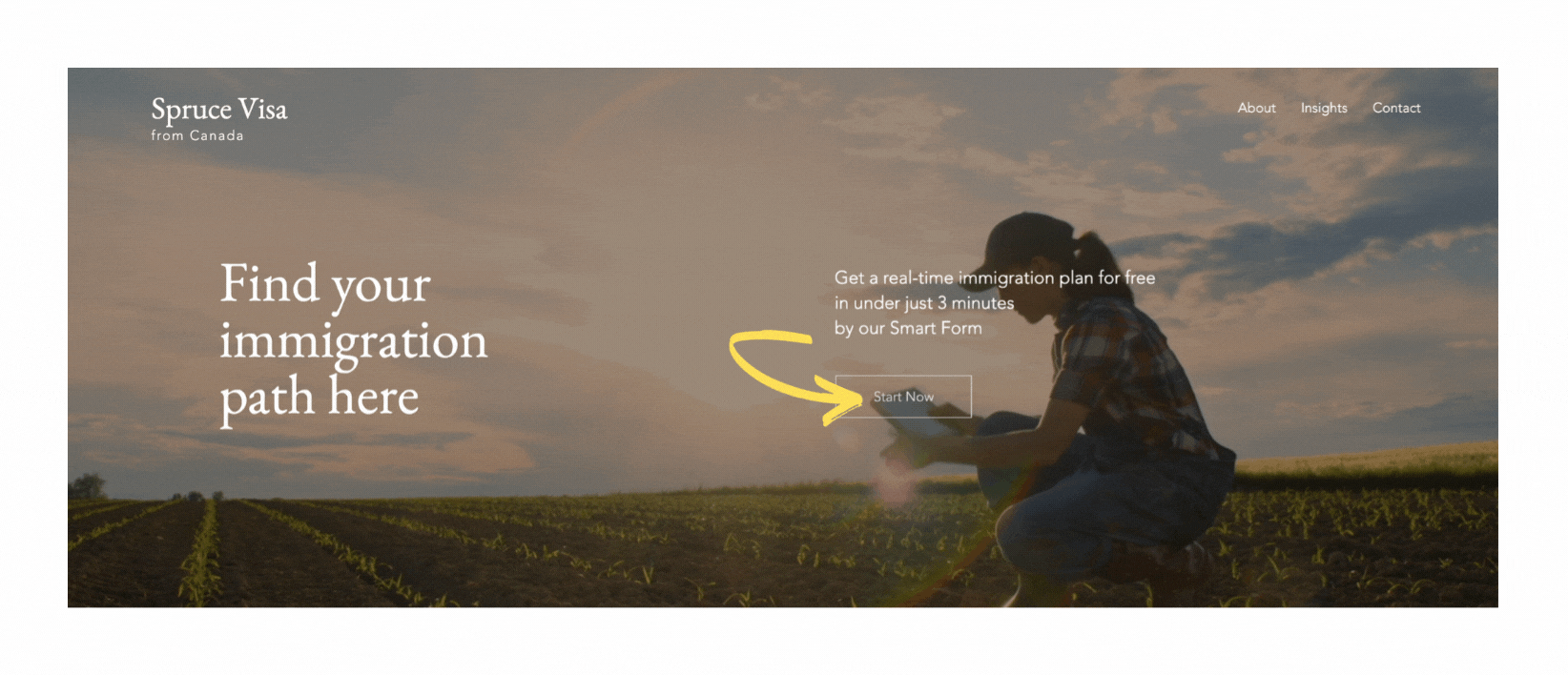 - People interested in Canadian immigration will spend ONLY three minutes filling up the "Eligibility Check" form. 
Once the person submits the form, SuperVisas' Lead Generation tool will automatically generate this person's info for you. Such as name, email address, eligibility status and CRS score etc.
- You will see all your potential client information under the "Prospects" feature.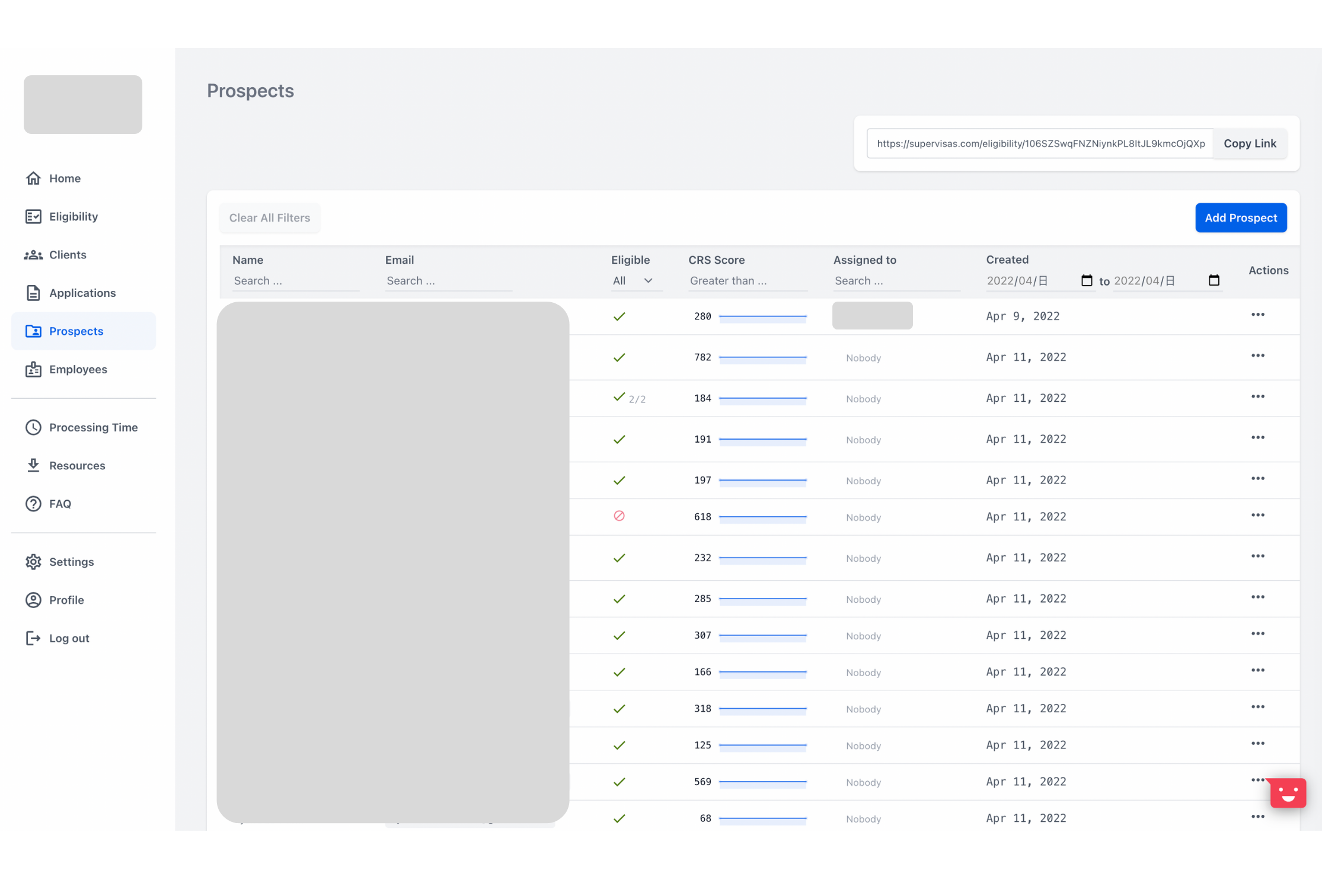 - Let's select one person's profile. As you can see below, we can see this person's contact info and CRS score.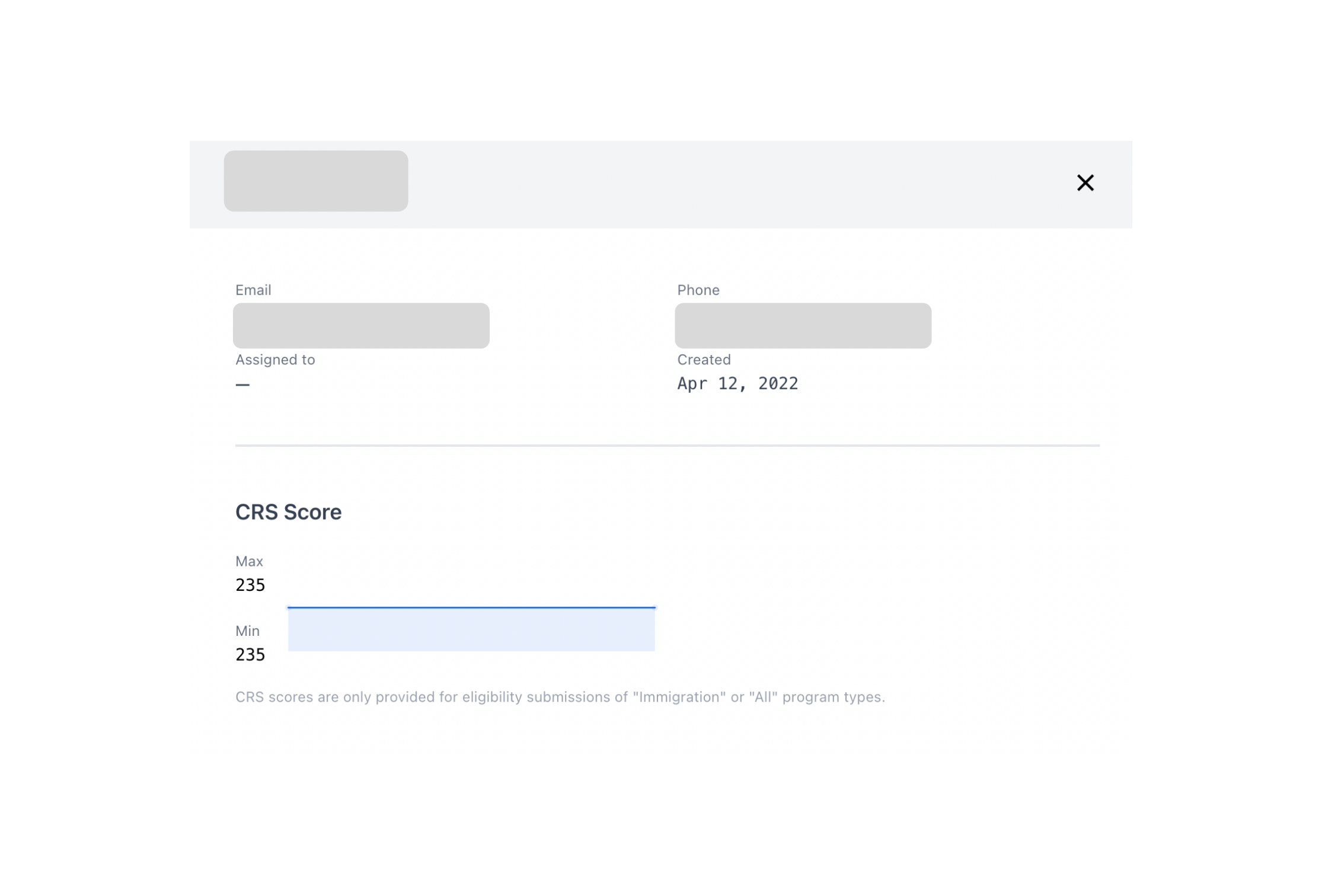 - Most importantly, we can see the programs that this person is eligible for, such as study permits, work permits and immigration programs. And also this person's profile details.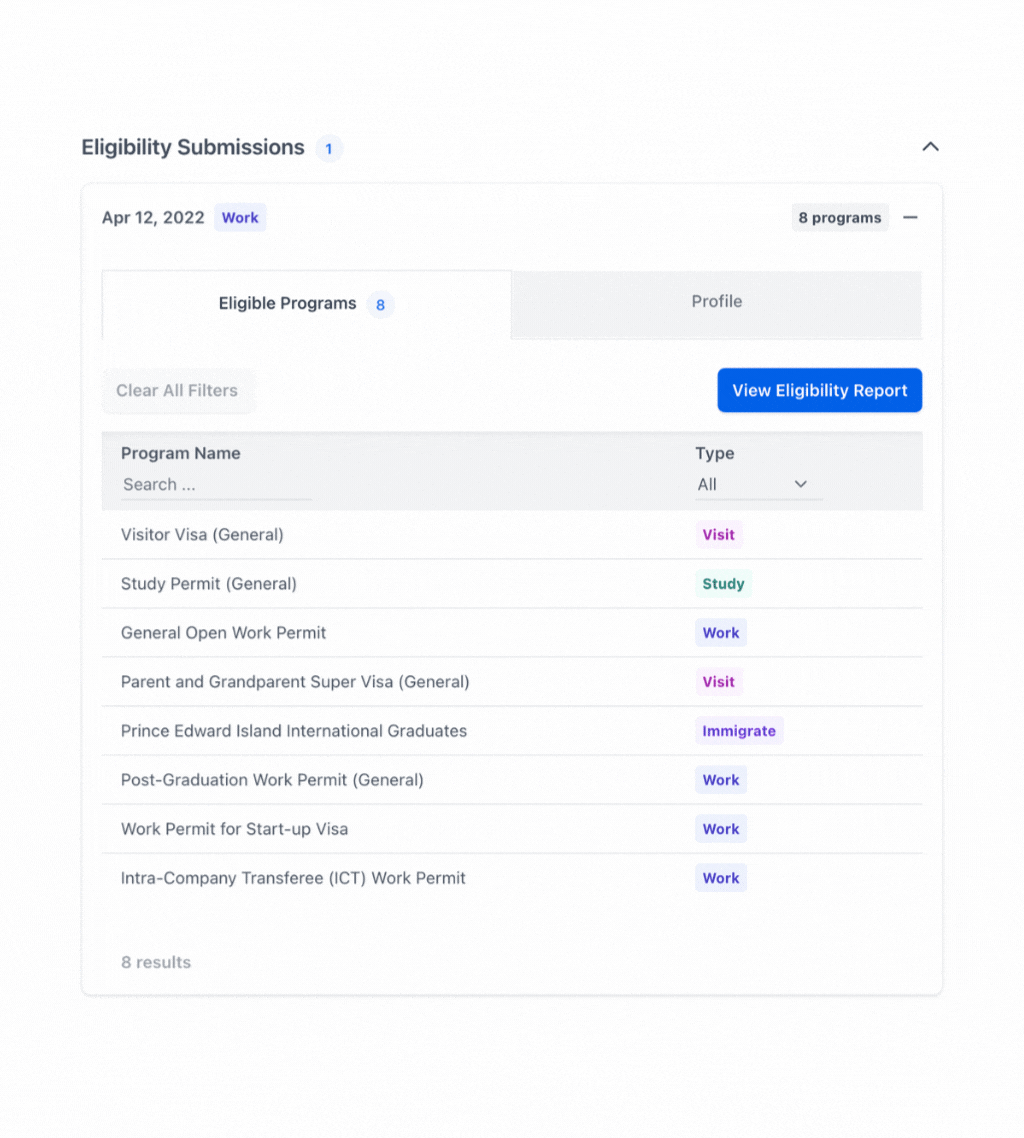 This newest addition to the SuperVisas immigration software gives you the tools to further your lead generation processes without the need of other software or websites. Everything for lead generation is found within the partner platform, which helps partners keep all lead information in one spot, easing the load of managing prospective clients. 
Do you want to learn more about Prospector?
Book a discovery call with us now at https://try.supervisas.com/discovery-call