Feb 5, 2021
Canada
Start-up Visa
Canadian Permanent Residence through an Innovative Startup Idea
Start-up Visa program offers Canadian permanent residence to foreign entrepreneurs with innovative start-up ideas.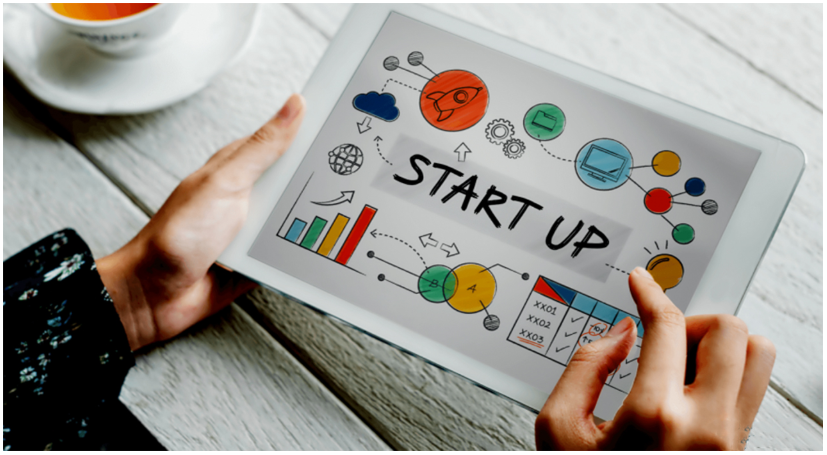 From Global Talent Stream's two-week processing to Express Entry, PNP streams, and Pilot programs, there are multiple options that a skilled worker can use to work and settle in Canada. 
Recognizing that sustained economic growth requires a vibrant start-up ecosystem with innovative and disruptive businesses, the Start-up Visa program offers Canadian permanent residence to foreign entrepreneurs with innovative start-up ideas.
The Canadian Start-up Visa Simplified
-      Come up with an innovative and globally-competitive start-up idea
-      Pitch your idea to Canadian investors and secure minimum funding.
-      Setup and manage your start-up from Canada
-      Fulfill language and settlement funds requirements.
-      Secure a work permit to manage your business in Canada or qualify for PR and operate your start-up when living in Canada. 
About the Start-up Visa
The Start-up Visa (SUV) is a federal immigration program open to all foreign entrepreneurs who
-       Have an innovative business idea, and
-       Such business has the potential to 
-   Compete at the global level, and
-   Create jobs in Canada, and
-   Secure funding from a Canadian Designated Organizations 
Canada has multiple PNP streams for investor-entrepreneurs including international graduates. However, the federal program is unique because the focus is on innovative start-up ideas that are good enough to convince investors and venture capitalists to invest in the start-up. 
SuperVisas combines professional immigration expertise with Artificial Intelligence and Automation to help you explore all your Canadian immigration options. This means comparing options and finding the right program has never been easier. 
About the Start-up Visa Process
The SUV process begins with setting up a new qualifying business in Canada and securing funding from one or more Designated Organizations (DO) in Canada. 
Qualifying Business
The SUV applicant must fulfill these requirements at the time of securing funding commitments. 
-      Up to five persons can apply as business owners and each owner must have 10% or more voting rights in the business. 
-       All business owners combined with the DO(s) must jointly hold more than 50% voting rights in the business.
Further, at time of permanent residence, these additional conditions must be fulfilled. 
-       The business must be incorporated in Canada.
-       Essential operations of the business must be carried out from Canada
-      The business owner(s) must have active and ongoing participation in management of the business from within Canada
Funding Requirements 
The start-up must secure funding from one or more DO(s) in Canada. The minimum funding requirements are:
-       At least $75,000 from one or more Designated Angel investor(s)
-       At least $200,000 from one or more Designated Venture Capital Fund(s)
-       Acceptance into a Designated Business Incubator's program
The funding process involves contacting DOs, pitching your business plan, and convincing them to invest in your start-up. Formal funding commitment involves receiving a 
-       Letter of Support, which you must include in your SUV application, and 
-       Commitment Certificate, which the DO will issue directly to the immigration authorities.  
Language and Settlement Funds 
You are eligible for the SUV if your English or French proficiency is of the level CLB 5 or higher.
You must have free, transferable, and available liquid funds equal to or higher than the Low Income Cut Off requirement applicable for the year in which you apply.  
Setting up a new business in a foreign country is a very complicated exercise. 
Convincing foreign investors, VC funds, and incubators to back your innovative idea too can be very difficult.
Immigration is an inherently complex process.
The SUV combines all three processes, which means you need assistance beyond just free assessment of your eligibility.
SuperVisas keeps it simple by providing an instant and automated assessment of your eligibility. These results will be reconfirmed by a regulated immigration professional once you have the necessary documents in hand. 
Only then do you need to pay anything, and that too only after you choose to file your SUV application through SuperVisas. 
Government Fees for the SUV Program
Application Processing Fee

 

Primary applicant 

$1575

Spouse/partner

$825

Dependent children

$225/per child

Right of Permanent Residence Fee

$500 per applicant excluding dependent children 

Biometrics Fee

$170 for family of two or more persons

$85 if applying singly
These are just the government fees, which means securing quality professional immigration assistance at an affordable price is very important. 
Automation and smart leveraging of technology allows SuperVisas to charge 50% less service fee than traditional immigration consulting firms. Further, our 98% approval rates for all the applications combined ensure you get good value for your investment. 
Our commitment is backed by a promise of a 50% refund if the application is refused and the refusal is not your fault. 
SUV Processing Time
It takes around 12-18 months between submission of your SUV application and grant of permanent residence. 
If you have the Letter of Support and Commitment Certificate and the DO(s) indicate you as an essential worker whose presence is required for urgent business reasons, then you can apply for a LMIA-exempt self-employed work permit by paying the employer compliance fee and fulfilling the LICO requirement for 52 weeks.
Your work permit will be valid for one year and can be extended provided your application for permanent residence is in process. 
SuperVisas works directly with foreign entrepreneurs and partners with global immigration service providers and Canadian investors and organizations. This makes us an ideal choice for both foreign entrepreneurs as well as Canadian investors seeking to leverage the benefits of the SUV program.
 
To learn more about our services for the SUV program, click here.

To check your eligibility for other programs, or for partnership enquiries with SuperVisas, please visit: supervisas.com