Oct 14, 2020
Canada
Intra-Company Transferee (ICT)
Boosting Your Score Under The Canada Express Entry Immigration System with ICT Work Permit (No LMIA Needed).
There are many great ways to boost your Express Entry score, this article going into different paths that can give you more Canadian work experience.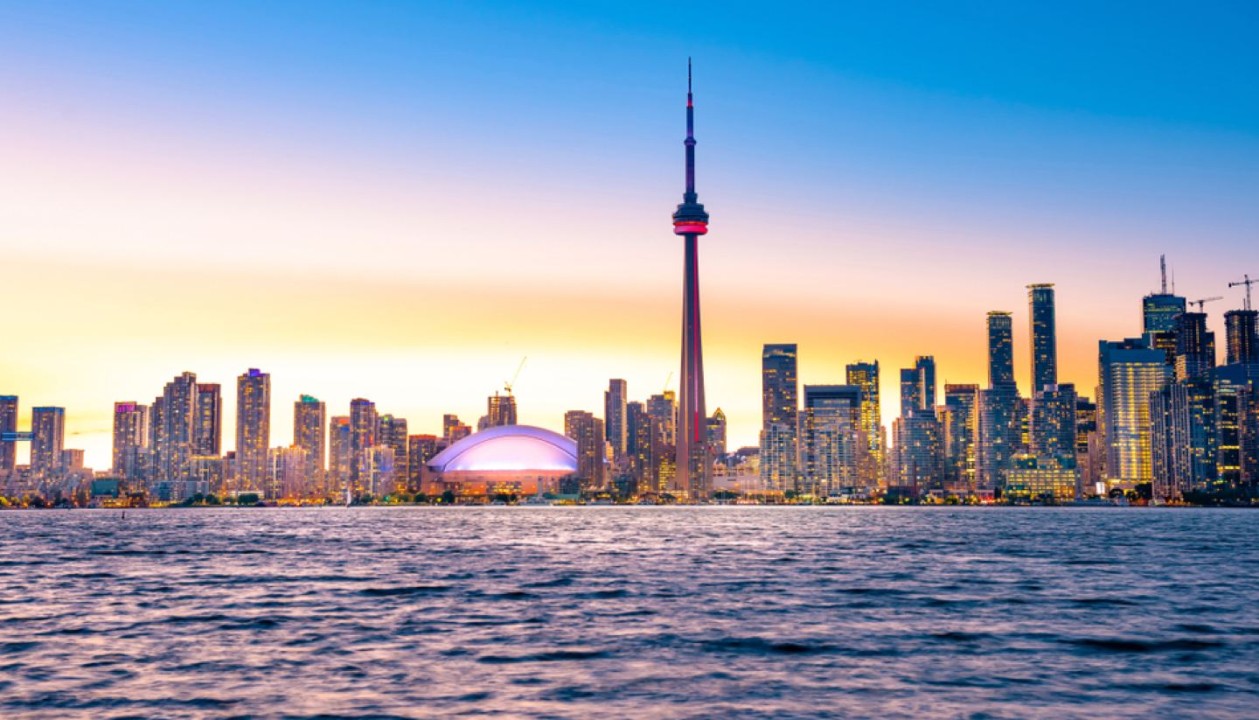 For skilled foreign workers, living and working in Canada is not only a wonderful opportunity, but an accessible one as well. Want to gain permanent residency in Canada, but don't know where to start? SuperVisas has you covered.
There are multiple pathways to gain permanent residency in Canada, but two stand out as the most popular routes: the Express Entry Program and the Provincial Nominee Program (PNP). This article will be focusing on Express Entry. 
Let's get started.
What is the Express Entry Program?
Pursuant to Immigration, Refugees, and Citizenship Canada (IRCC), Express Entry is a system used to assess potential candidates – namely, skilled workers – for Canadian immigration. It utilizes a Comprehensive Ranking System (CRS), which is a points-based system to evaluate one's eligibility to work and reside in Canada. Although it is a relatively new system (having been established in 2015), it has quickly become one of the most popular and time-efficient methods of immigration. There are five general steps to take in order to pursue Express Entry:
Assess Eligibility

Prepare Documentation

Submit Profile

Receive Invitation

Apply for Permanent Residence
I. Eligibility
The Express Entry program evaluates applications from three streams of economic immigration:
Federal Skilled Worker Program

Federal Skilled Trades Program

Canadian Experience Class
Below is a table comparing the requirements needed for each program, via the Government of Canada website. You can further check your eligibility for each of these programs at Canada.ca, or visit SuperVisas at http://apply.supervisas.com/user/newapplication?showType=immigrate
Important terminology to note: Canadian Language Benchmark (CLB) is the tool used to assess one's English fluency and comprehension in reading, writing, speaking, and listening. The scoring system ranges from a score of 4 to a perfect score of 10.
    The National Occupation Classification (NOC) is a coded system that classifies all jobs in the Canadian 
    market into one of five categories (determined by skill type/level).
(The Government of Canada)
II. Documentation
Documentation requirements may vary per province, as well as per country from which the candidate is applying. However, documents should generally demonstrate the following acquisitions for both Express Entry and Permanent Residence applications: 
Passport or other travel document

Birth Certificate

Results of approved language test (evaluated via Canadian Language Benchmark)

Educational Credential Assessment (ECA)

Work Experience Credentials

Provincial Nomination (if applicable)

Written copy of Canadian job offer (if applicable)

Proof of relationship with Canadian siblings (if applicable)

Police certificates

Medical examination results

Proof of income and funds
Document acquisition can be a rather lengthy endeavor, so it is advised to start this process as early as possible. 
III. Profile Submission
In conjunction with documentation requirements, the applicant profile is an essential component to Express Entry. This is where the Comprehensive Ranking System (CRS) becomes especially relevant, as your profile will demonstrate your ranking among other candidates in the points-based system. Points generally assess the candidate's potential (or current) ability to have a positive social, cultural, and economic impact on Canadian society. 
To create your profile, you will first need to fill out a submission form, as well as other aspects of personal information. If you are deemed eligible, you will be placed in a competitive applicant pool that ranks you in comparison to other candidates. The highest ranking candidates in the pool will be selected and invited to apply for permanent residency.
Below is a breakdown of points acquisition in the Comprehensive Ranking System from the Government of Canada website:
(The Government of Canada)
For a more thorough explanation of the points system criteria, visit https://www.canada.ca/en/immigration-refugees-citizenship/services/immigrate-canada/express-entry/eligibility/criteria-comprehensive-ranking-system/grid.html
IV. Invitation to apply for permanent residence
For successful profile submissions, an invitation to apply for permanent residence is administered. Provided by the Immigration and Refugee Protection Act (IRPA), the rounds of invitations come with Ministerial instructions (MIs). These instructions outline the following:
The date and time of the invitation round

The number of candidates who will be invited to apply 

The immigration program(s) that will be included in the invitation round (i.e. Federal Skilled Worker Program, Federal Skilled Trades Program, or Canadian Experience Class). 
Here is an example of what an invitation may look like: 
(The Government of Canada)
Once the invitation to apply has been accepted, candidates can now begin the application process for permanent residence in Canada.
Points-Based System: What if points fall short?
One of the most effective ways to increase points is to gain employment experience in Canada. In order to be granted employment rights and permanent residency in Canada, a Labour Market Impact Assessment (LMIA) is usually necessary. An LMIA is a document that demonstrates the need for a foreign worker to occupy a job position in Canada. Generally speaking, the process of obtaining an LMIA is lengthy and tedious.
However, the Intra Company Transferee (ICT) work permit grants qualified foreigners the right to work legally – and, potentially, achieve permanent residency – in Canada, without the prerequisite of an LMIA. 
The LMIA-exemption code is outlined in the Immigration and Refugee Protection Regulations [R205(a)] (exemption code C12), and is permitted to eligible individuals who demonstrate "significant social, cultural, and economic benefit" to Canadian society, among other objective measures. As previously stated, legitimate employment experience in Canada is the most effective way to demonstrate these objectives.
Canada Immigration and Visa Services emphasizes that the ICT program is not in place as a means to pursue permanent residency. However, this does not necessarily mean that it can't be a catalyst for permanent residency. 
When international students study in Canada, they can apply for post-graduate work permits, gain employment experience in Canada, and transition this experience into permanent residency. Through direct employment experience, ICTs can carve out a similar path. Temporary residency and work experience via ICT work permit will help acquire CRS points, which can translate to permanent residency.
Permanent Residency via ICT Work Permit
To apply for the ICT work permit, applicants must be employed for a minimum of one year to a legitimate foreign enterprise. Subsequently, this enterprise must have a Canadian equivalent (i.e. a legally-recognized equivalent established as the parent, subsidiary, branch, or affiliate entity). This is applicable to all transferees and companies, whether the company is a large corporation or a small startup. Both enterprises must also follow respective labour laws, actively demonstrating ethical and authorized business practices. Additionally, the international enterprise must prove the necessity of the ICT applicant's employment in Canada – as well as the ability to afford the employment and other business expenses – as evidenced by revenue. 
It is also important to note that, in order to qualify for an ICT work permit, applicants must have experience and expertise in at least one of three categories: 
Executive Capacity at a senior level;

Managerial capacity; or

Advanced proprietorship of specialized knowledge.
For more information on the ICT work permit, including eligibility criteria, documentation, and timeline estimations, click here
LMIA-Exempt Jobs
The Government of Canada outlines jobs exempt from LMIAs in the Express Entry process, as well as the regulations surrounding exemption. It is important to note that, despite LMIA exemptions, work permits are still a requirement. The exemptions are as follows: 
(The Government of Canada)
Timeline Stipulations
How long will the Express Entry application take you? Here is a simplified estimate of the timeline:
Required Action:
Timeline:
Document Preparation and/or Canadian Incorporation
Approx. 1 - 3 months
ICT Work Permit Submission and Approval
Approx. 3 months
Express Entry Application Submission and Approval
Approx. 6–10 months
Total Time:                                    1-2 Years
Please note: the estimated timeline may vary based on processing times of the provincial and federal government, as well as time applicants may spend preparing documentation.
Cost Stipulations
Application fees and proof of funds are required to apply for Express Entry. Although these fees may vary depending on current income, provincial specifications, etc., the general cost of application fees are as follows:
$1,325 (CAD) for primary applicant

Additional $1,325 for spouse or common law partner (if applicable)

$225 per dependent child (if applicable)

$85 biometrics fee* for primary applicant, or $170 total for 2 or more applicants
*The biometrics fee covers the cost of fingerprint collection and submission of digital photo identification.
Applicants should also budget for additional supplemental fees, such as cost of language tests, cost of medical examinations, etc.
Proof of funds is also an essential component to cost stipulations, as this demonstrates the applicant's financial ability to support themselves in Canada. The chart below outlines the following required funds to be eligible:
(The Government of Canada)
How can SuperVisas help?
For more information on Canadian immigration, follow SuperVisas on linkedin, and visit our website at https://supervisas.com/ 
To check eligibility for the ICT work permit, visit SuperVisas at: http://apply.supervisas.com/user/newapplication?showType=work 
For partnership, please sign up your account at: https://supervisas.com/partner/signup